5 minutes to complete
Google News Archive: Access the past.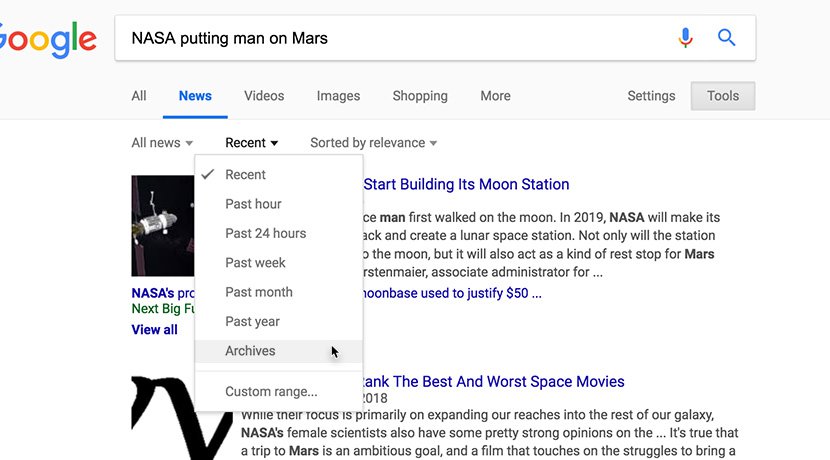 Discover historical digital publications and scanned newspapers.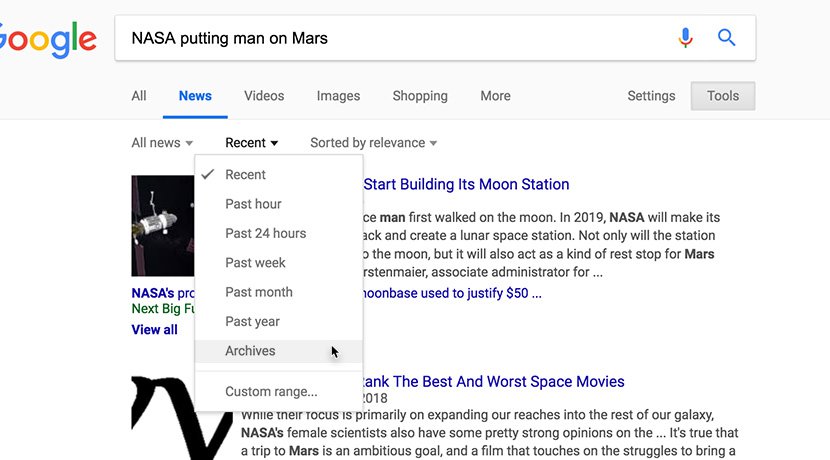 Searching historical articles.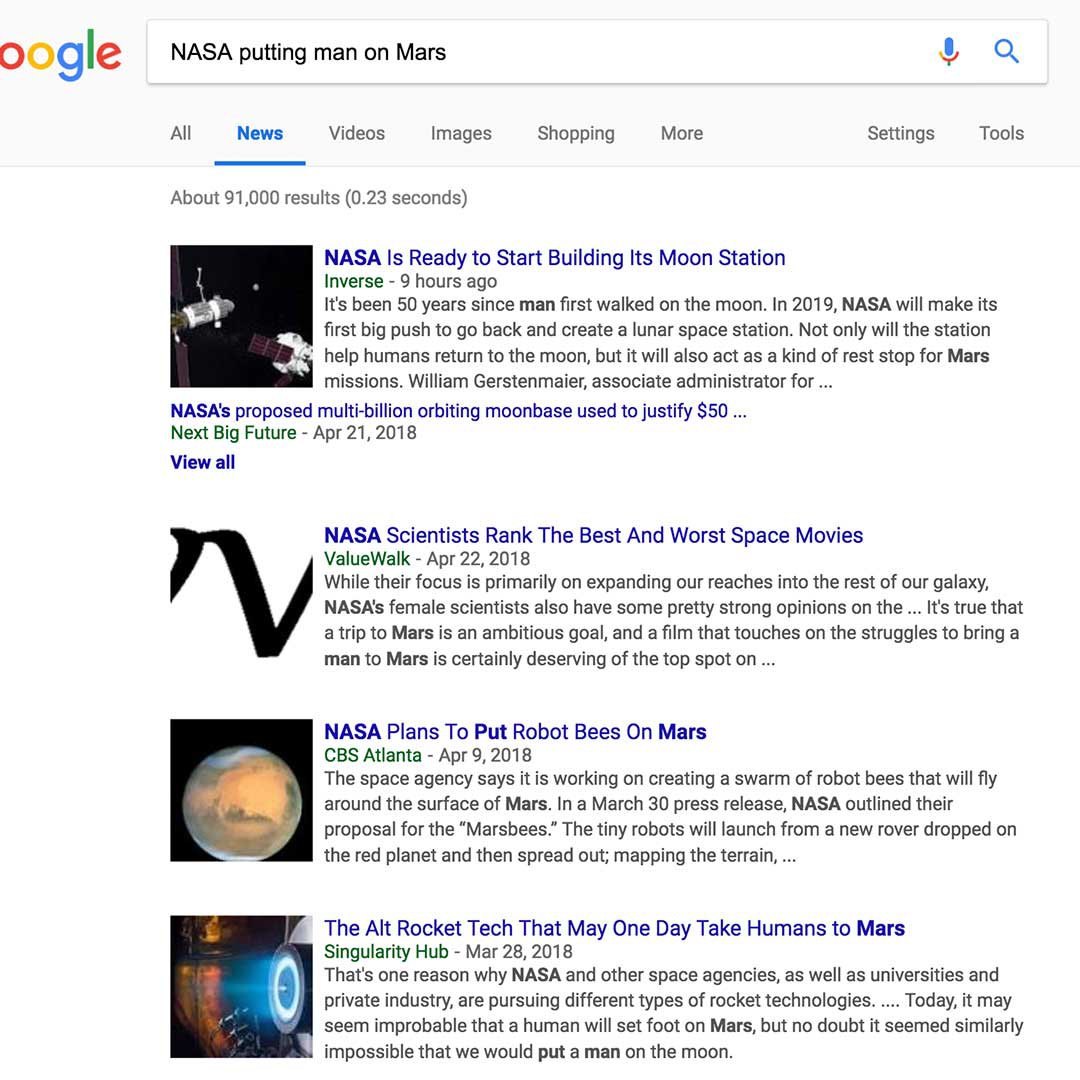 When you search for news in Google, you'll get the most recent articles relevant to your query. But sometimes, you may need to see a topic's coverage over time or find the most significant article rather than the most recent. Let's say you're doing a retrospective on NASA's ambitions for putting a man on Mars. You can trace how the story is unfolding using the news archives.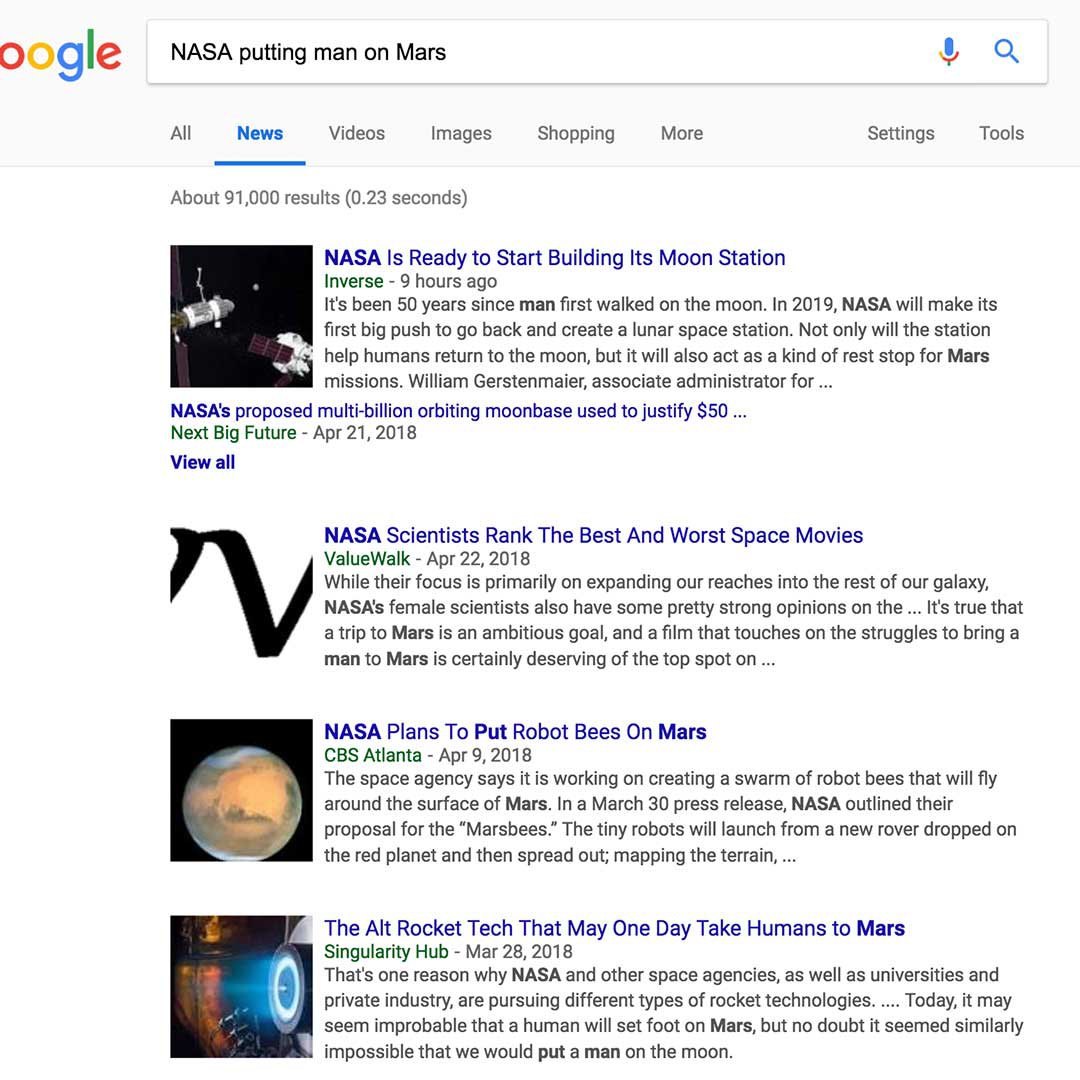 Articles from 2003 to the present.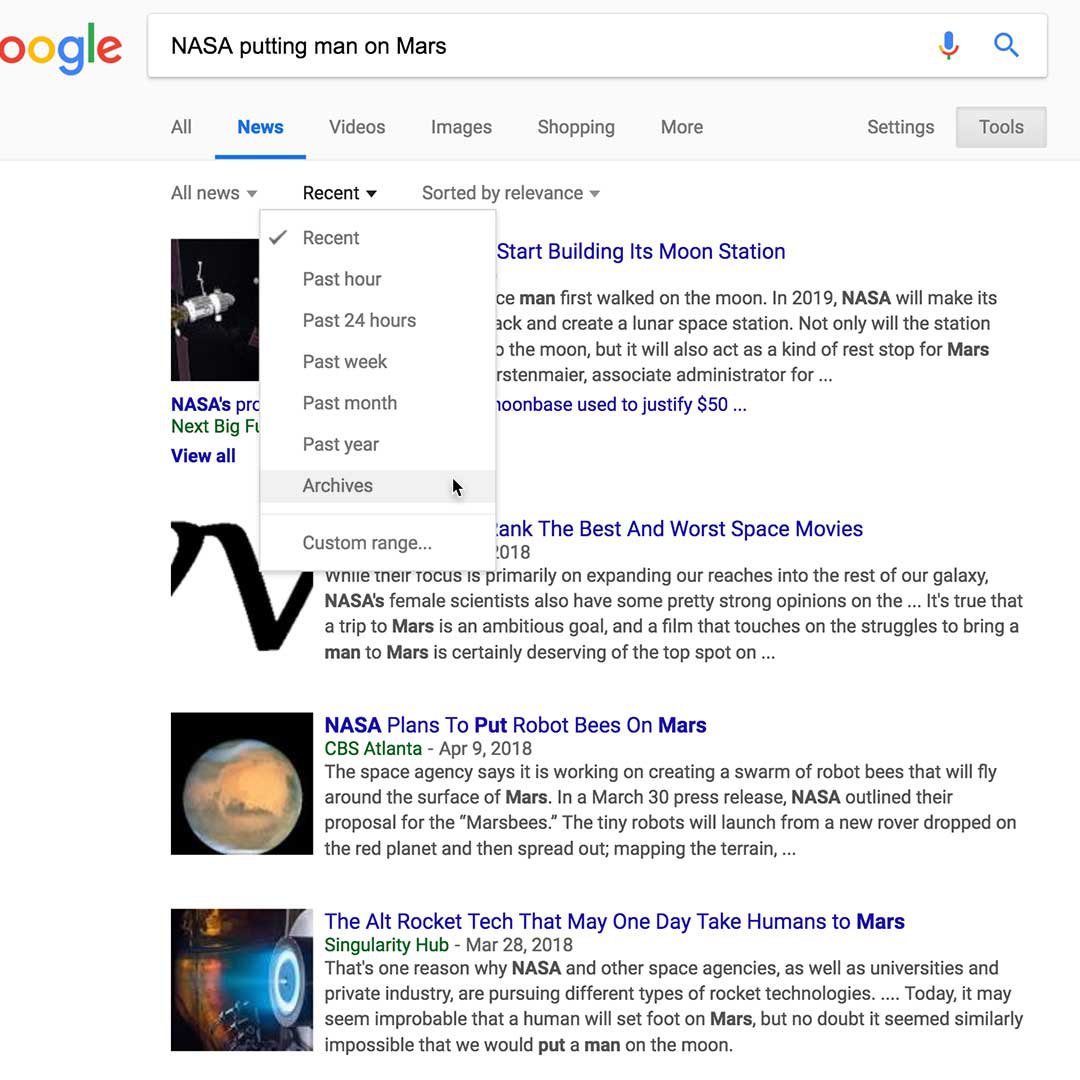 Google News stores web news content as far back as 2003.
Go to news.google.com and enter your query in the search box.
From the results page that appears, go to Tools just below the search box.
From the menu that appears, click Recent.
On the drop-down list, click Archive. Or, if you'd like to specify a date range, click Custom range.
Your results will be ranked by significance and may include stories as far back as 2003.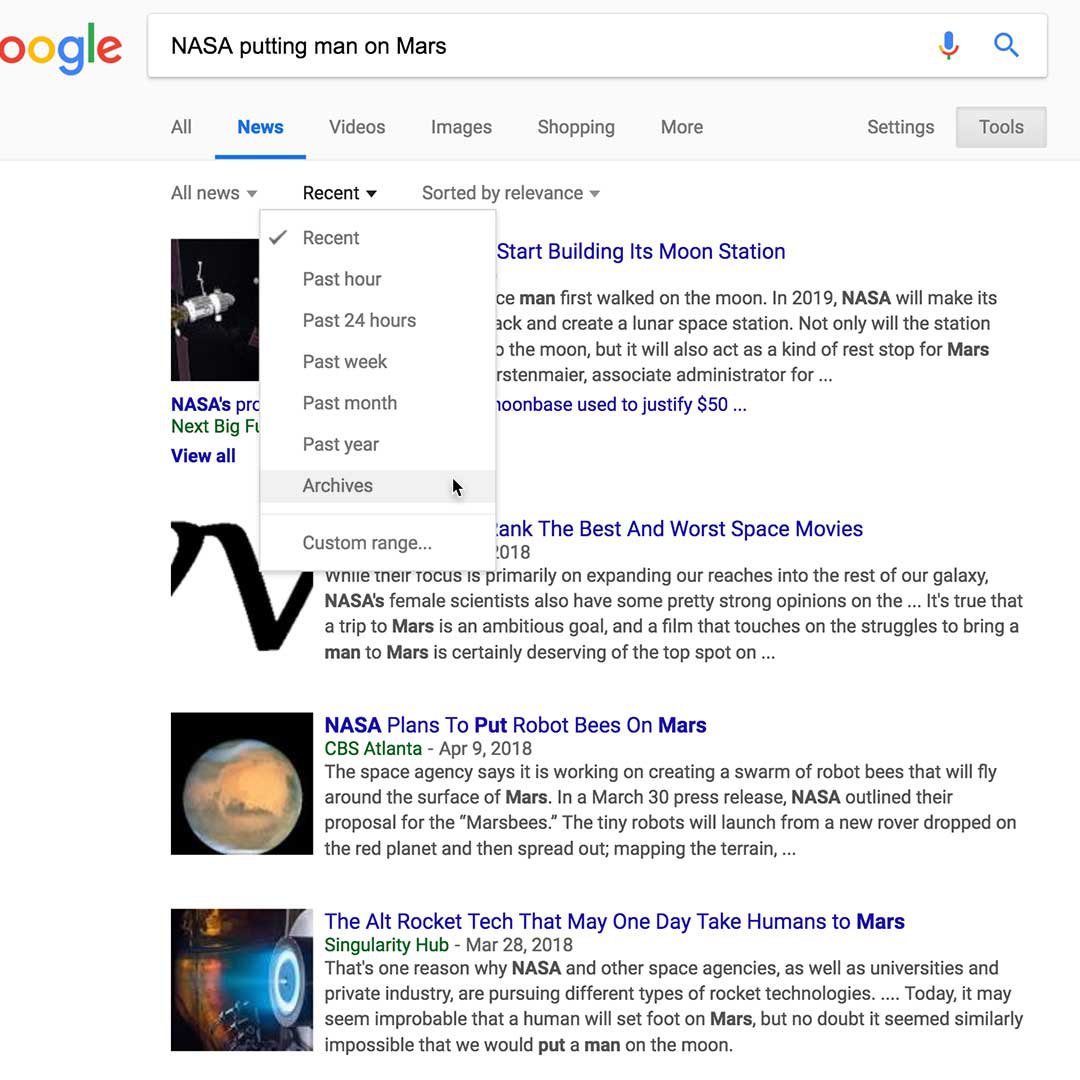 Find stories before 2003.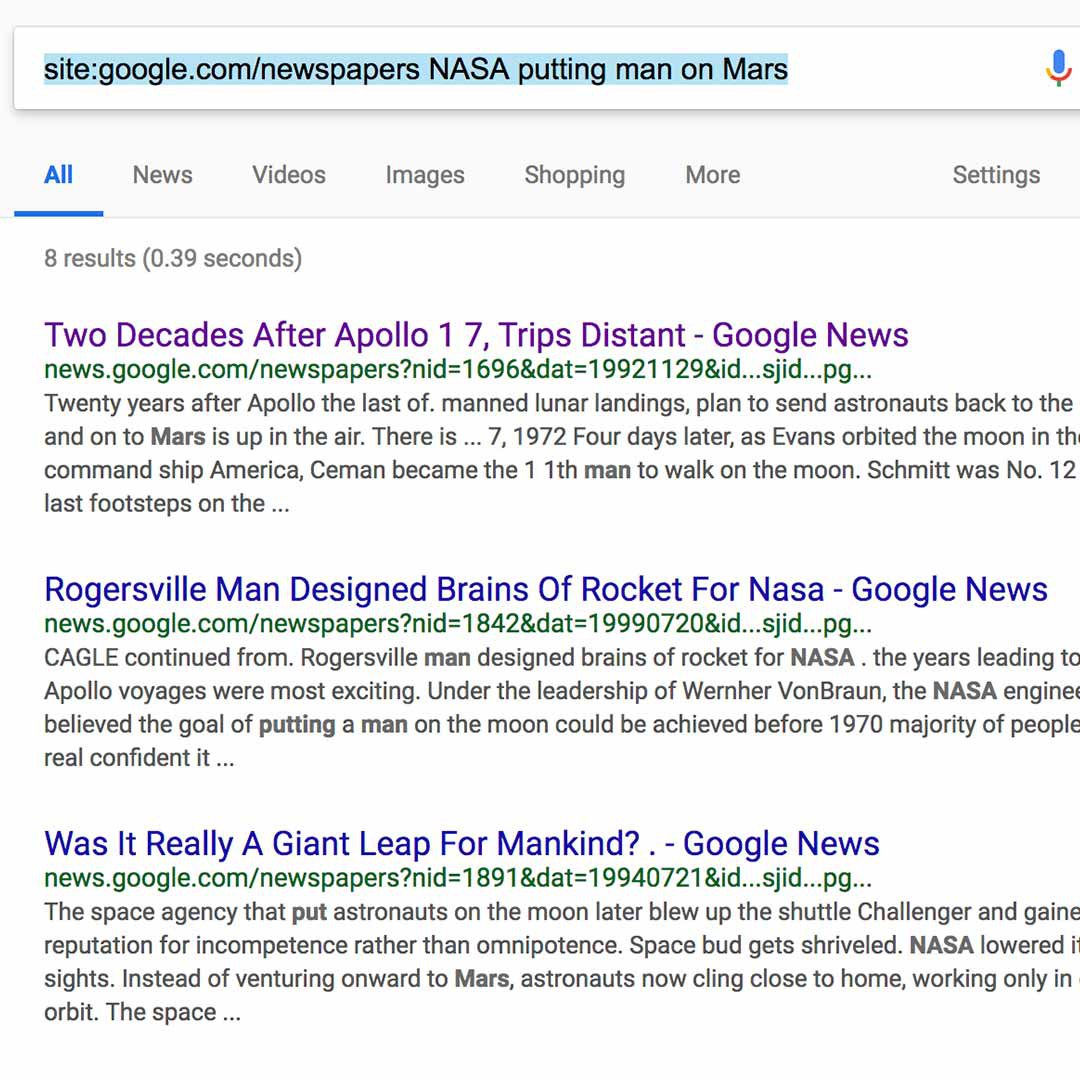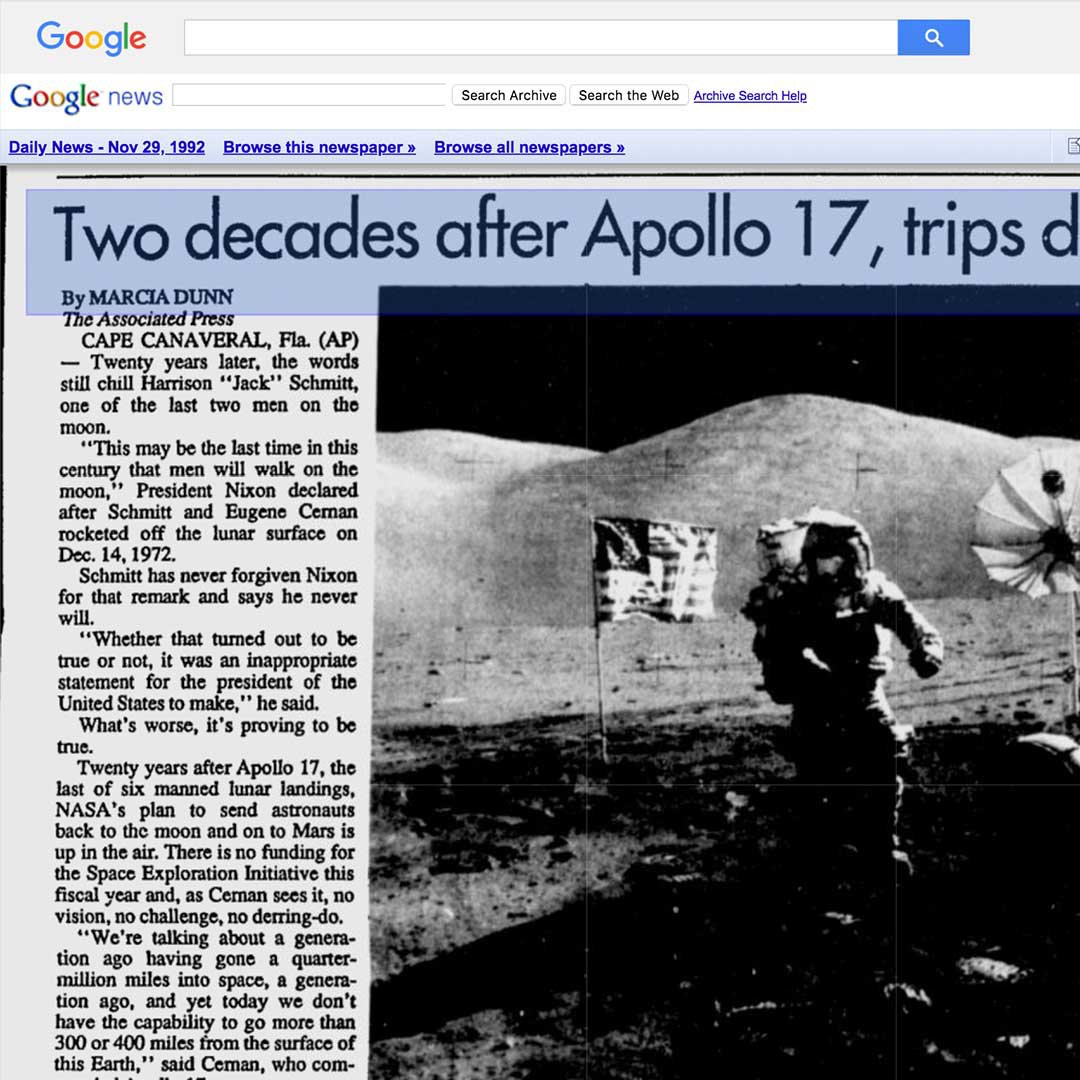 You've surveyed stories as far back as 2003, but how do you get to 1995? There are two ways to perform your research. The first is your regular Google Web Search. Just note that it doesn't support custom date ranges earlier than 1970 or link to content behind a paywall.

To find stories from 1995 or before, you can search for scanned newspaper articles.

Go to google.com and type in site:google.com/newspapers, followed by the search terms you'd like to use. For example, site:google.com/newspapers "NASA putting man on Mars". This should yield any scanned articles on your topic.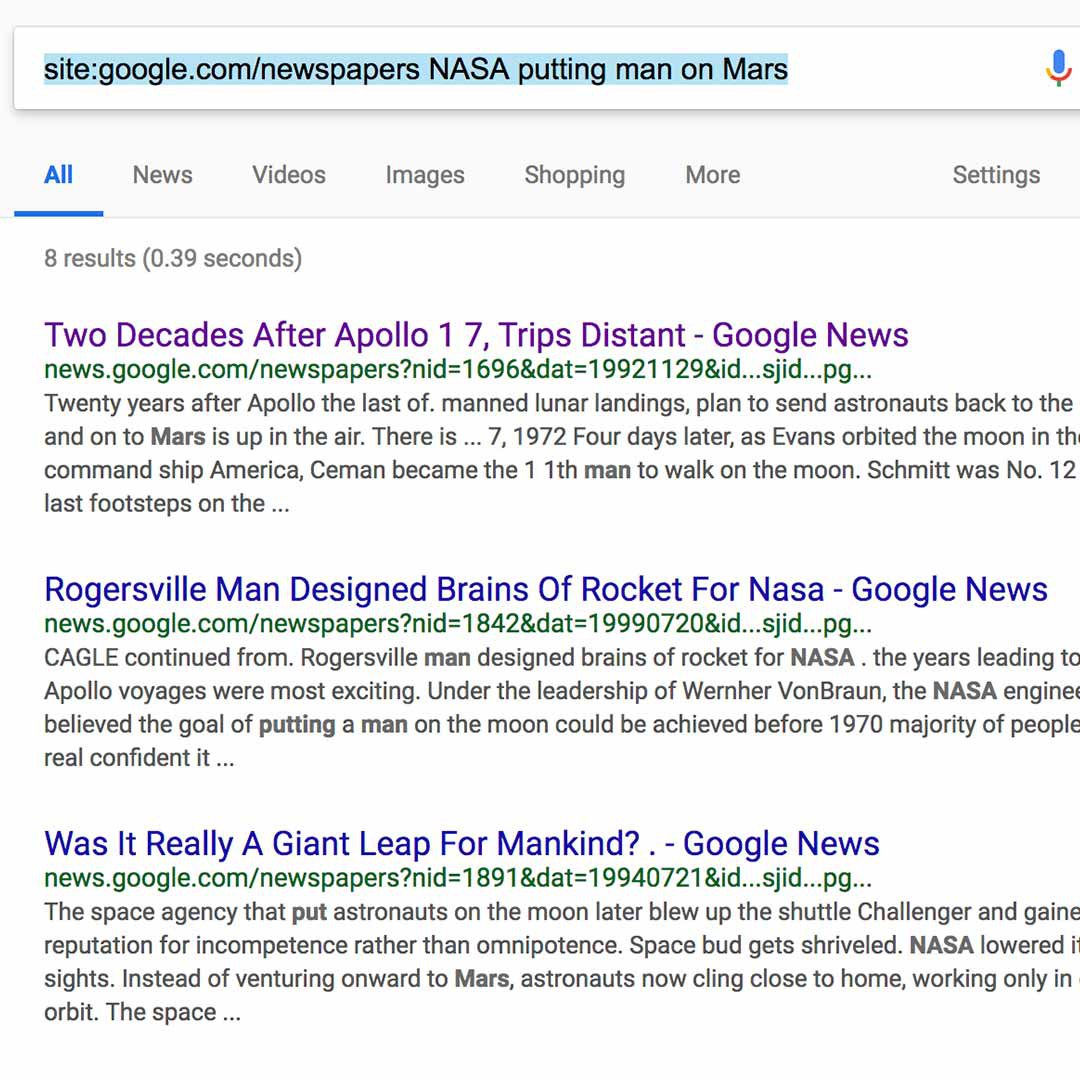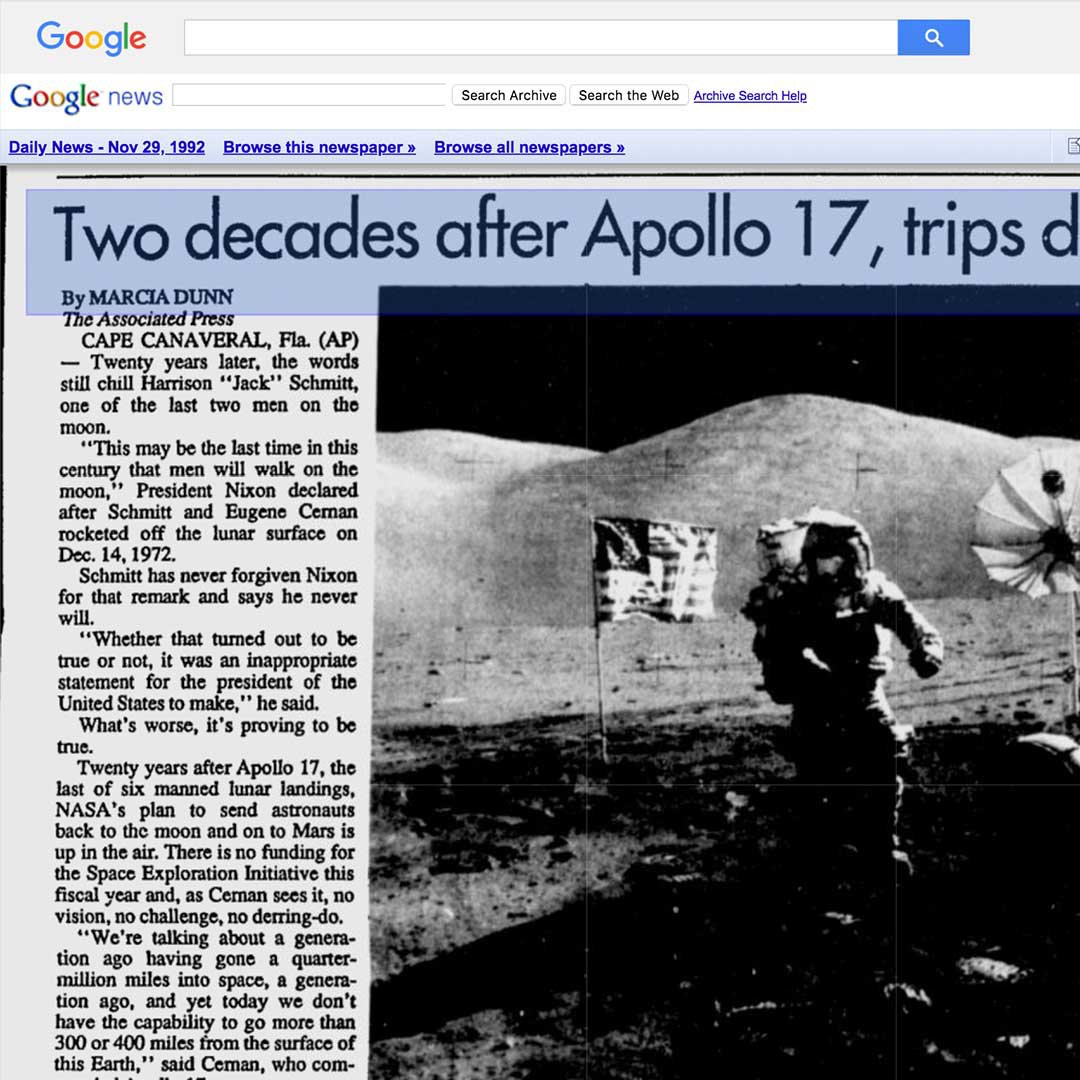 How would you rate this lesson?
Your feedback will help us to continuously improve our lessons!