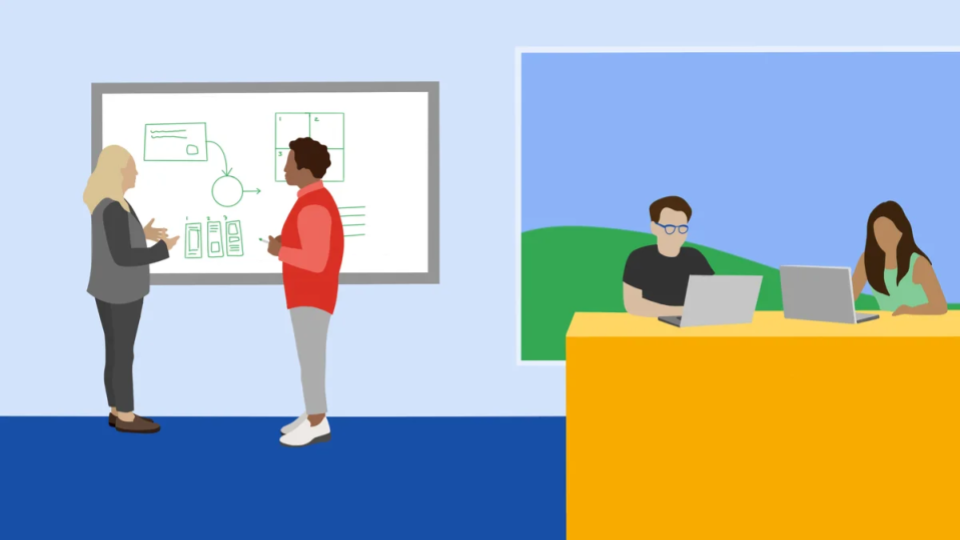 Google knows that entrepreneurs are critical to building the next generation of trustworthy news organizations.
In our Post-Launch Startups Lab, we help early-stage digital journalism startups reach the next level of success – with the goal of increasing your traffic, revenue, and business capabilities. Our 6-month curriculum matches you with a group of fellow news entrepreneurs from around the country and provides practical, hands-on coaching from journalism industry experts.
The Lab is free of cost and run in collaboration with Blue Engine Collaborative. It is available in English.
While we are not currently accepting applications for this lab, please sign up for our newsletter to get notified about future versions of this lab and other programs from the Google News Initiative.
The program focuses on helping news entrepreneurs develop financial and operational rigor, grow and engage their audiences, and increase their revenue.
The 6-month program includes:
Twelve live, virtual sessions with up to 14 other news organizations
Audits of your organization's business performance and user experience
Personalized, weekly 1:1 coaching from a dedicated advisor
Sessions with other news organizations who face similar challenges
You are welcome to apply if your news organization:
✓ Has produced a regular cadence of original news content (i.e. not lifestyle, sports, etc) on a website for at least three months
✓ Has a minimum of two full-time employee (FTE) journalists, up to a maximum of 10 FTE journalists.
✓ Is focused on one or more of the following:
Public interest journalism
Filling an information gap
Covering a specific geography or topic
Serving an underserved community
Exploring new ways to deliver and/or monetize information
✓ Has a news product (website, newsletter, etc), with demonstrated traction via site visits, sign-ups, and/or earned revenue
✓ Is willing to test and improve your workflows, products, and technology

and you…
✓ Can commit 5-10 hours per week to the program
✓ Can assign a Project Manager to manage attendance and assignments
✓ Are willing to share insights with other publishers and the greater news industry

Lastly…
✓ You must be independently owned and operated
✓ You must not employ government officials or individuals that are also employed by government entities
✓ You must not be a Google employee or contractor
We have not yet announced the next version of the lab.

In the meantime please sign up for our newsletter to get notified about future versions of this lab and other Google News Initiative programs. And we are always taking applications for our Fundamentals Lab — in which Google reviews your news organization's website and shares practical, easy-to-follow guidance about audience engagement, ad revenue, and reader revenue — if you are interested in that program instead.

Google staff will review all applications and determine a cohort that can collaboratively work together and learn from each other. We may request additional information via email regarding your application.


All applicants will be notified of selection decisions via email within six weeks.

Email contactgni@google.com with any questions or for additional guidance.