Explore new storytelling formats
Experiment with new ways to visualize stories using new content formats, data, and more.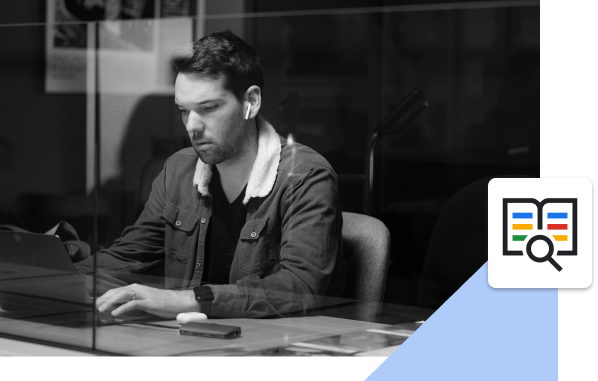 Verification
Explore time-saving methods and digital tools to help verify the authenticity and accuracy of images, videos and reports found on social media and across the web.
Pinpoint
In this course, we will look at tools to help you find stories faster.
Safety and Security
Strengthen your digital safety with 2-step verification, password protection and a range of tools to help both freelance journalists and those working within small, medium and large news organisations.
YouTube
Tools and resources to assist you in creating and growing your YouTube channel.
Google Earth
See the entire world from wherever you are via satellite imagery, maps, terrain, 3D buildings and more.
Google Trends
Use real-time search data to bring people the stories they're looking for.
Tilegrams
Build tiled cartograms to map data.
Google Data GIF Maker
Visualize simple data comparisons.
Looking for something else?
Tools, training, and resources designed in partnership with industry experts, academics, and news organizations around the world