Develop your digital reporting skills
Use tools and resources to help you find, verify, and tell engaging stories.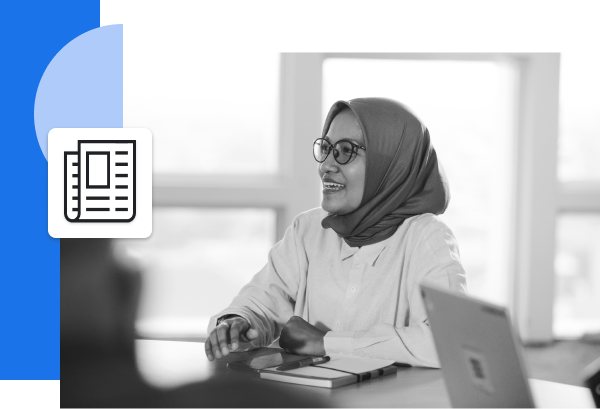 Pinpoint
In this course, we will look at tools to help you find stories faster.
Fundamentals
Strengthen your digital skills by learning advanced techniques on familiar tools like Google Search, Google Maps and Google Trends.
Introduction to Machine Learning
With help from the London School of Economics and Political Science, VRT News and Texty our Journalism AI courses offer an insight on how journalists are using machine learning in their newsrooms.
YouTube
Tools and resources to assist you in creating and growing your YouTube channel.
Pinpoint
Upload and analyze large numbers of documents with the power of Google Search, AI, and machine learning.
Google Earth
See the entire world from wherever you are via satellite imagery, maps, terrain, 3D buildings and more.
Journalist Studio
A collection of tools to empower journalists to do their work more efficiently, creatively, and securely
Google Trends
Use real-time search data to bring people the stories they're looking for.
Google Scholar
Bolster your story with academic papers, opinions, and citations.
Google Alerts
Stay in the know on breaking stories that are important to you.
Google Chrome
Plugins and extensions that make your browser work even harder.
Google Maps
Show where stories happen by building interactive maps.
Google Permission
Learn proper usage and citations for Google products.
Google Translate
Speak the language just about anywhere you go.
2-Step Verification
Stronger security for your Google account.
Password Alert
Protect yourself from password theft.
Global Forest Watch
Monitor deforestation data and maps.
Project Shield
Defend against digital censorship.

Daily Maverick turns data into revenue
Daily Maverick is a South African daily online publisher serving up a unique blend of news, investigations, expert political analysis, and opinion. Since its founding in 2009, the publication has set itself apart with a distinctive editorial voice and a strong focus on investigative reporting.

Looking for something else?
Tools, training, and resources designed in partnership with industry experts, academics, and news organizations around the world.