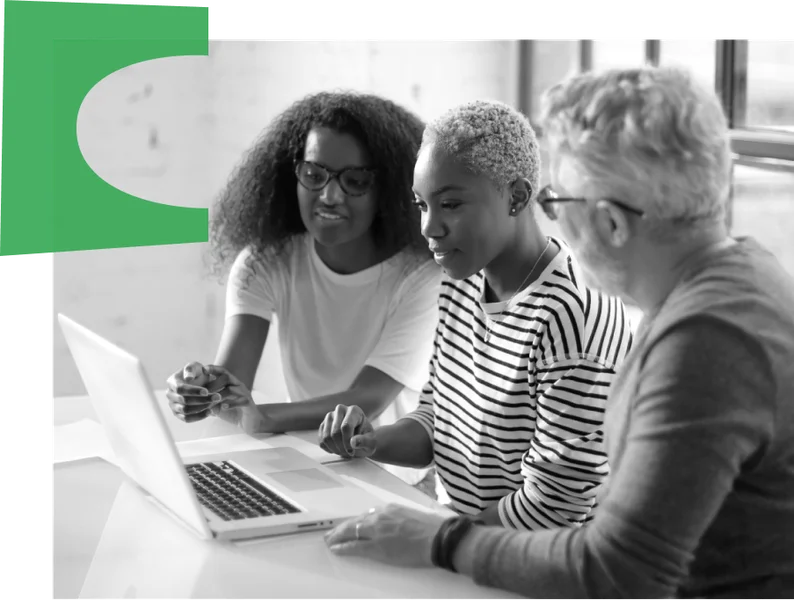 Google News Lab
The News Lab is a team within the Google News Initiative whose mission is to collaborate with journalists to fight misinformation, strengthen diversity, equity and inclusion within news, and support learning and development through digital transformation.
Digital Transformation
How can news organisations leverage new technologies to strengthen the efficiency and efficacy of their reporting?
Teaching Fellowship
We've connected a team of Teaching Fellows from industry and academia to offer in-person training whenever possible. Our Teaching Fellows provide free workshops to connect journalists with the latest technology in newsrooms across Africa, Europe, the Middle East, North America, Latin America and parts of Asia. While we can't be everywhere all the time, our lessons are always available online.
Training Network
We work with a number of independent organizations to provide in-person training on our behalf, with each offering lessons based on their industry expertise and journalism experience. Our Training Network partners are already supporting journalists in many countries and regions including Argentina, Australia, France, Germany, India, Indonesia, the Middle East, the UK and the US.
Student Fellowship
The Google News Initiative supports fellowship programs which enable students of journalism and technology to spend their summer working at relevant news organizations across the world.

Students gain valuable experience and contacts while learning from industry experts.
Who we work with
We build coalitions, develop partnerships, conduct research and create training resources to help tackle the most fundamental challenges to journalism today.
Trust & Misinformation
How can technologists and news organisations strengthen quality reporting and combat all forms of misinformation?
FactShala

A news and information literacy programme launched in India to help people across India – especially in states with low literacy - to understand the nature and characteristics of content published online.

The Trust Project

An initiative we support that explores how journalism can better signal trustworthiness to consumers.

Meedan

A global technology not-for-profit we support that builds software and programmatic initiatives to strengthen journaltism, digital literacy, and accessibility of information.

DigiMente

An open curriculum on media literacy for teachers, students, and parents in Latin America.

First Draft

A global nonprofit we've supported since launch to fight mis- and disinformation through fieldwork, research and education - leading many of our collaborative projects focusing on elections.

Projeto Comprova

Brazil's largest misinformation coalition to fight misinformation online. More than 30 newsrooms work together to debunk misleading and fraudulent content on the web.
Diversity, Equity & Inclusion
How can academics, nonprofits, publishers and technologists work together to build a more representative news industry, and provide new opportunities for storytelling?
Journalism Diversity Fund

We support the Fund to awards UK bursaries to people from diverse backgrounds who need help commencing their NCTJ journalism training.

Leadership Incubator

A leadership incubator developed by Chicas Poderosas that includes lectures and workshops, collaborative meetings and mentoring sessions to foster innovative forms of leadership and change the dynamics of work in the media.

Media Diversity Australia

We support research and fellowships led by Media Diversity Australia (MDA), which champions cultural diversity in Australian journalism and news media.

Metis

Metis is a business mentoring program for Latin American women media entrepreneurs. It was created as a space to share and support women who run digital native media in the region and inspire other women in the ecosystem.

Knight Center

We support the development of several open courses for journalists and editors on diversity and gender issues, and an annual conference on diversity in Latin American journalism.

Neue Deutsche Medienmacher

We support Neue Deutsche Medienmacher e.V., a coalition of journalists dedicated to objective reporting and better representation of Germany's immigrant populations.

Native American Journalists Association

NAJA empowers a unique network of more than 900 members across Indian Country.

Asian American Journalists Association

For 40 years, AAJA has advocated on behalf of AAPIs in the newsroom on the front lines for stronger representation and more inclusion.

National Association of Hispanic Journalists

The National Association of Hispanic Journalists (NAHJ) is dedicated to the recognition and professional advancement of Hispanics in the news industry.

National Association of Black Journalists

The National Association of Black Journalists (NABJ) offers innovative training, career advancement opportunities and advocacy initiatives for Black journalists and media professionals worldwide.

National Newspaper Publishers Association - Black Press

NNPA is a trade association of the more than 200 African American-owned community newspapers from around the United States.

National Association of Hispanic Publications

The National Association of Hispanic Publications, Inc. (NAHP, Inc.) is a non-partisan trade advocacy organization representing the leading Spanish language publications serving 41 markets in 39 states, the District of Columbia and Puerto Rico, with a combined circulation of over 23 million.

City Limits CLARIFY Program

The City Limits Accountability Reporting Initiative for Youth, or CLARIFY, is a paid, remote internship opportunity for New York City high school students.

News Diversity Self-Diagnosis tool

We supported the creation of a self-diagnosis tool to help newsrooms in Brazil understand how they can achieve more by increasing the diversity of their staff and journalism.
IMPACT
Since launching a global journalist training program through the News Lab in 2015, we've trained over 520k journalists in 70 countries and conducted 2.6m online trainings.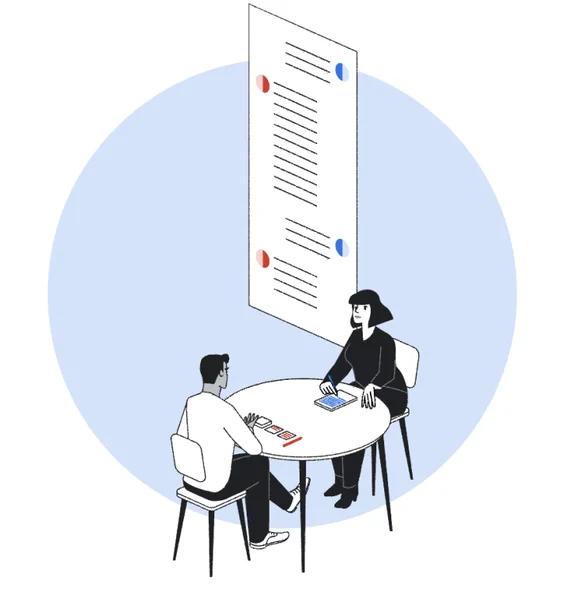 Have an idea for a newsroom partnership?
Would you or your newsroom like to receive in-person trainings? Have broader questions about the News Lab?