15 minutes to complete
YouTube Creator Academy: Improving your YouTube skills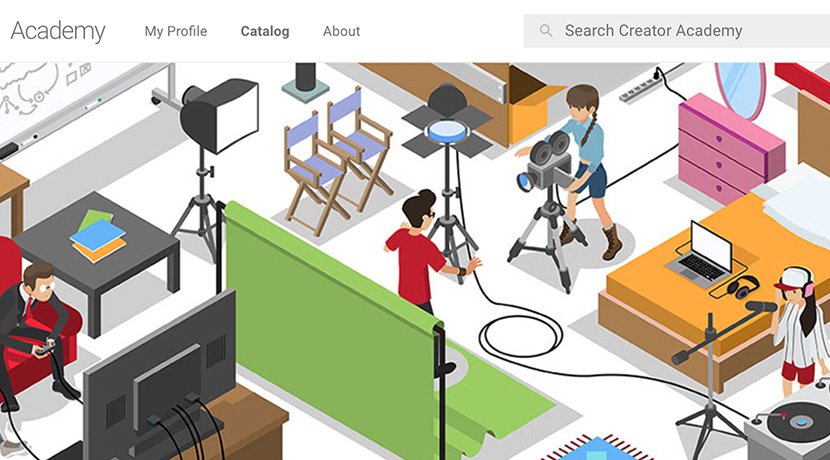 Learn how to access and choose lessons that help strengthen your presence.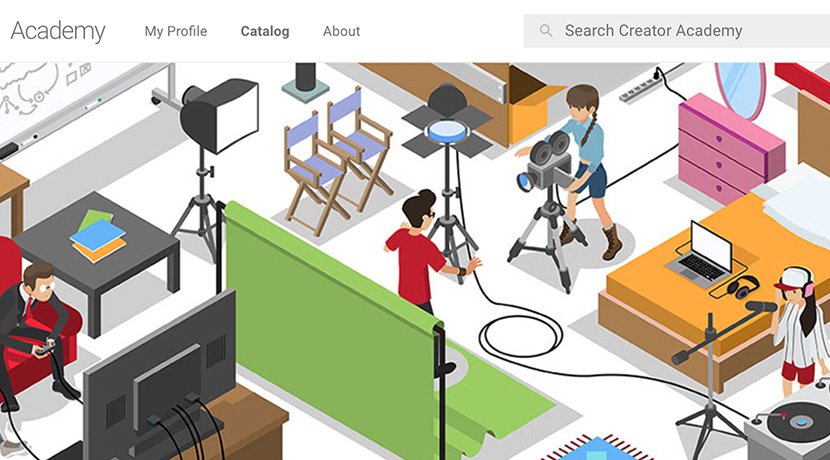 YouTube Creator Academy.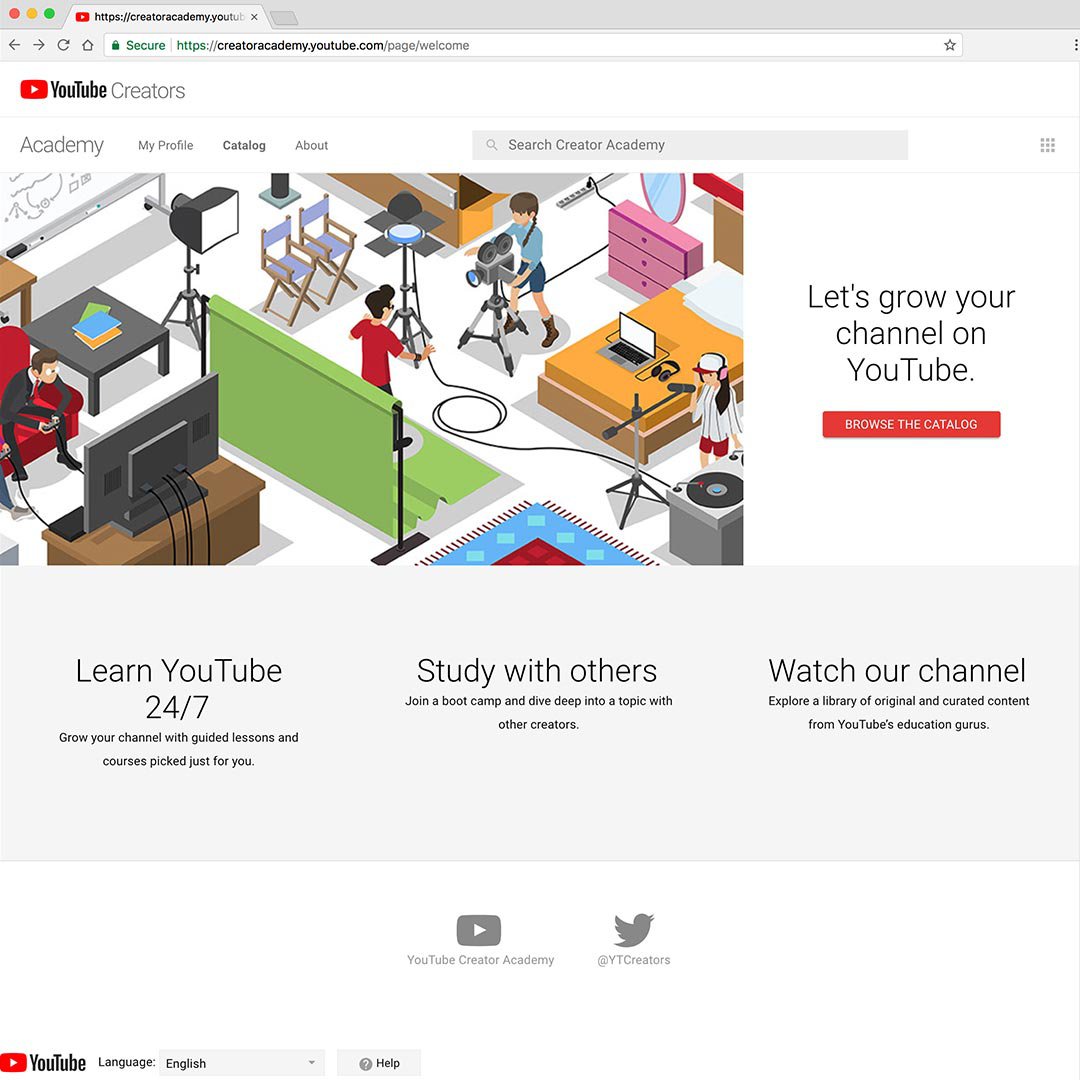 Whether you're new to YouTube or already have a news channel you want to take to the next level, there's always something to learn in the YouTube Creator Academy.
The Creator Academy features free online lessons and courses that help strengthen your YouTube skills, build your audience and optimise your channel for success.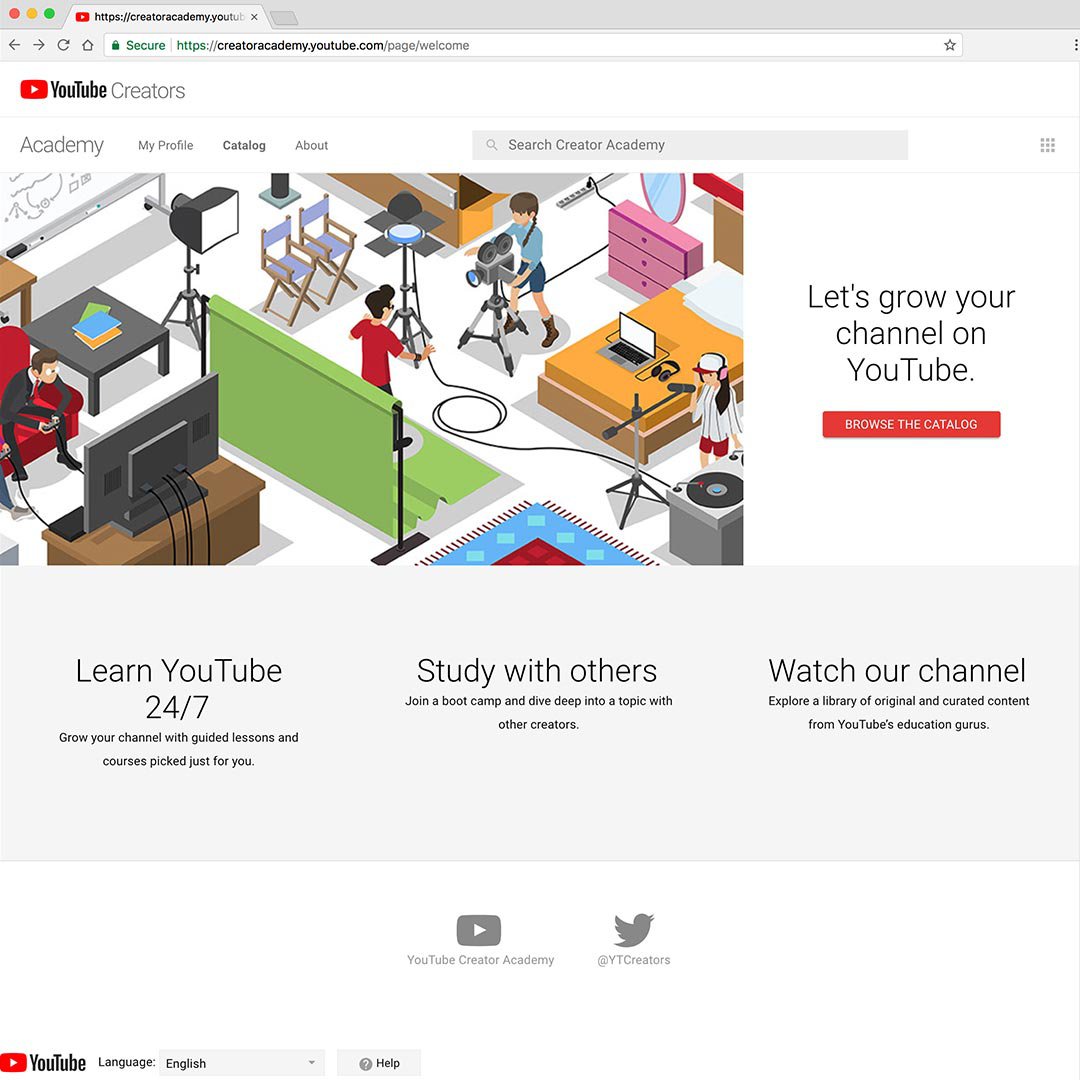 Searching and browsing by topic.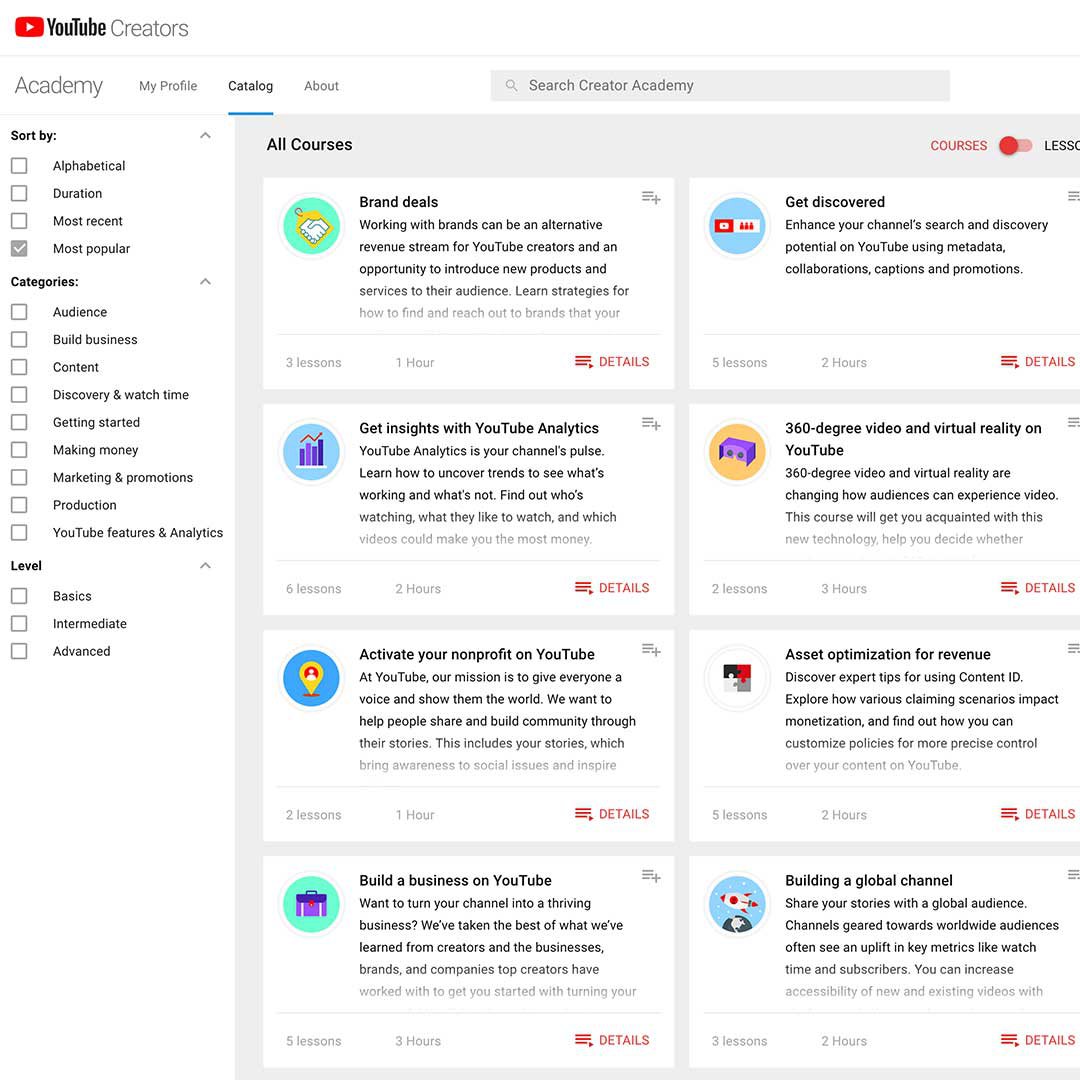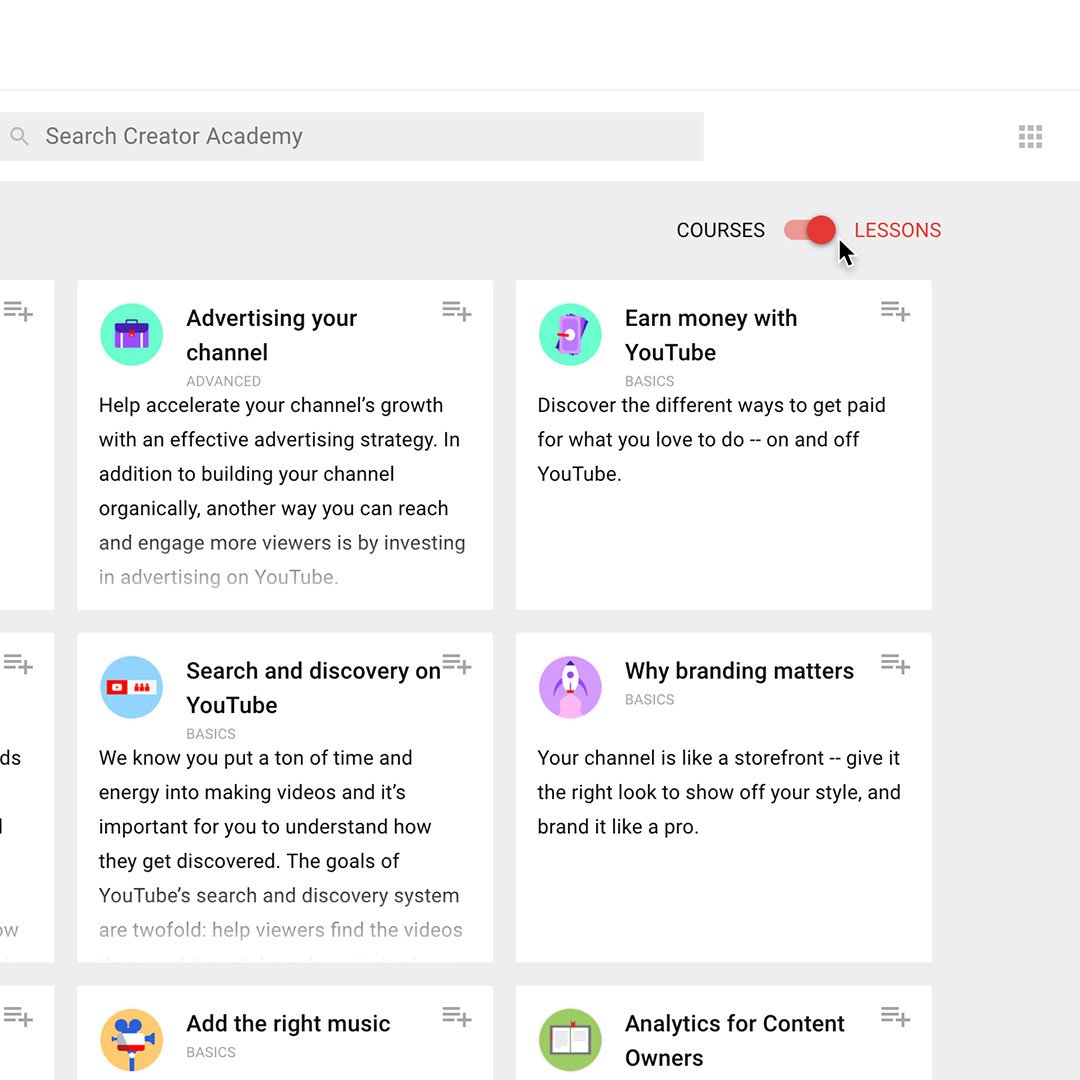 Each Creator Academy course consists of multiple lessons, practice exercises and quizzes centered around a useful topic. The curriculum features top YouTube Creators sharing tips and strategies that you can try yourself. There is a lot of content here, so we'll start by introducing you to popular courses for news organisations. 

For a full list of available courses, click Catalog.

To see all the lessons listed individually, switch the toggle in the upper right-hand corner to Lesson.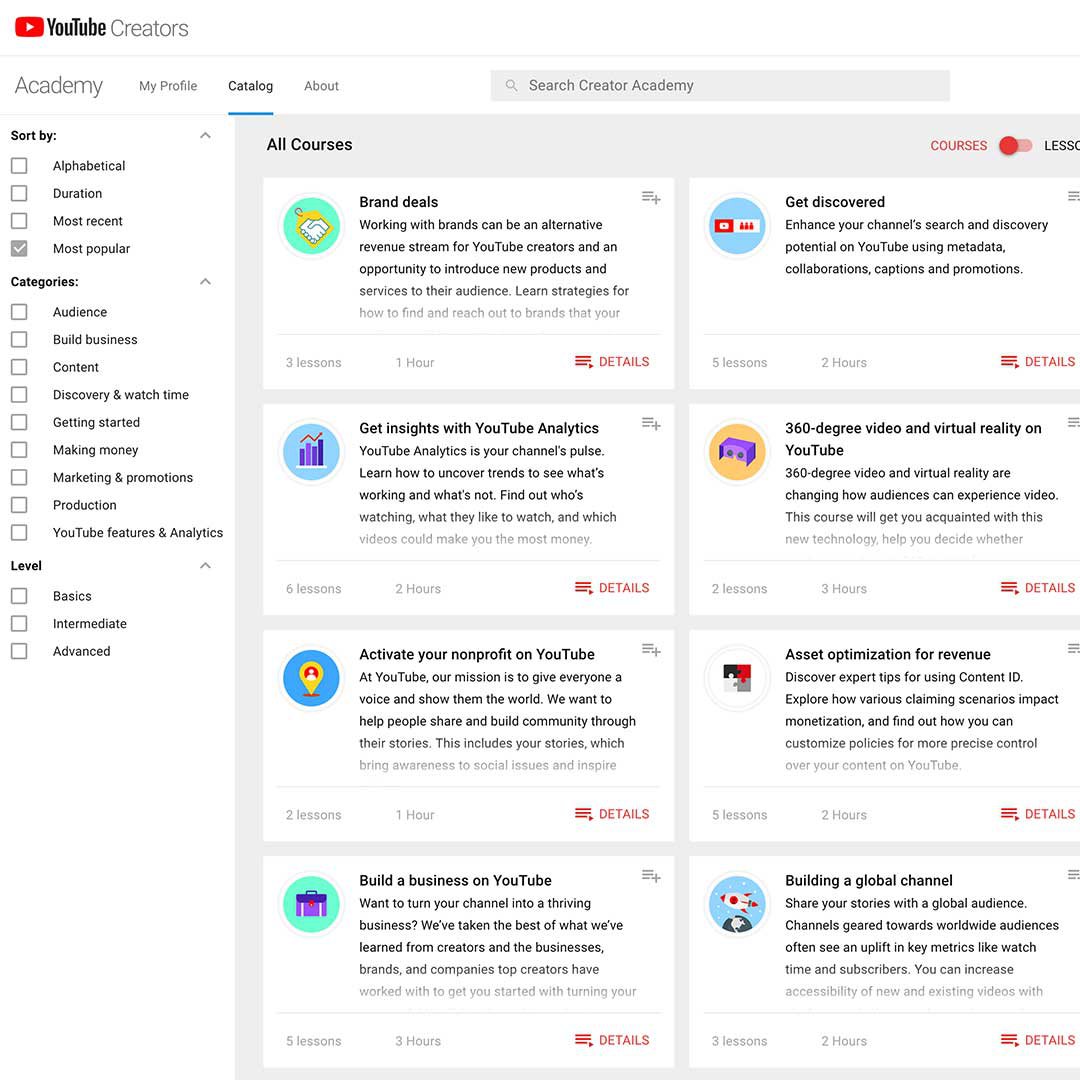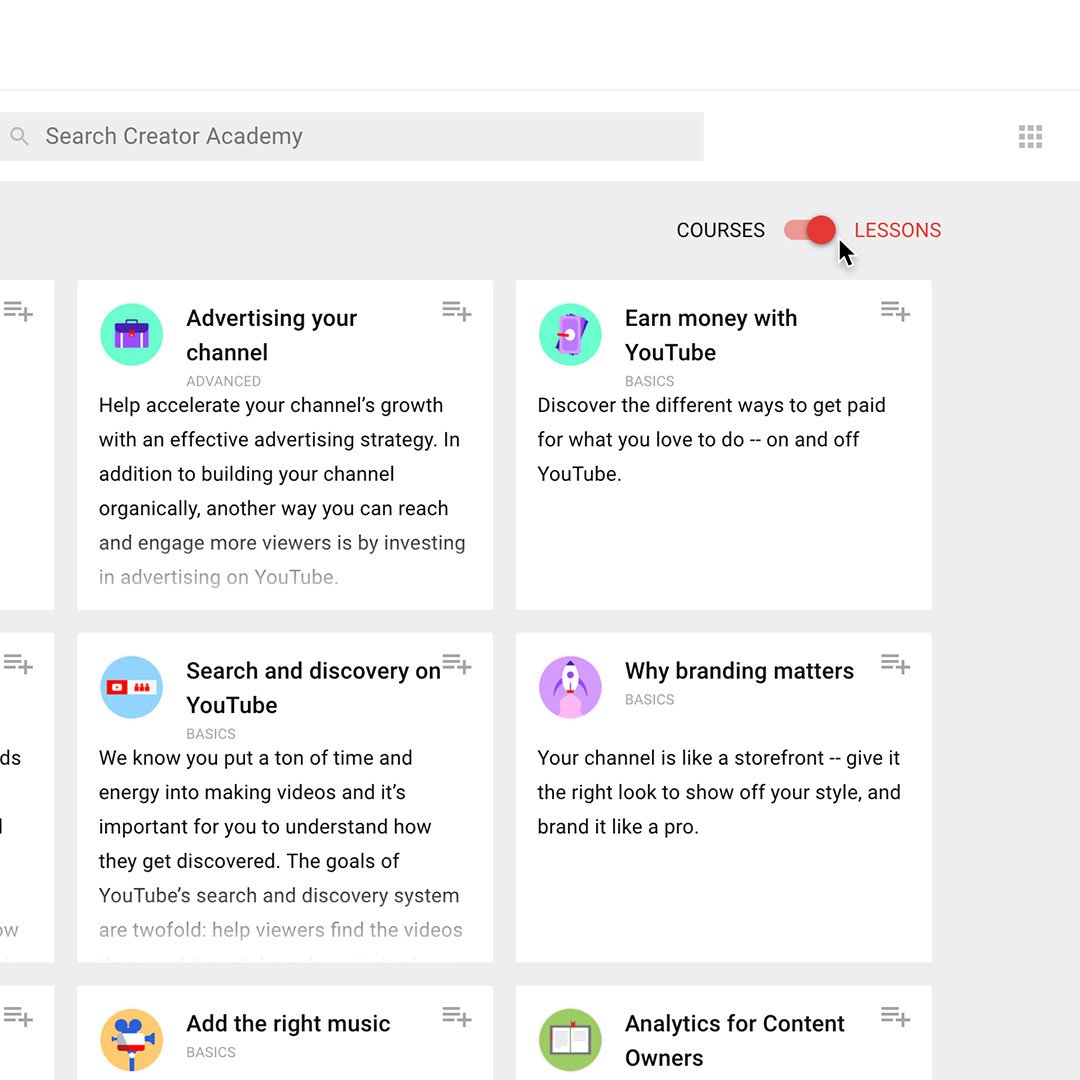 Begin with the basics.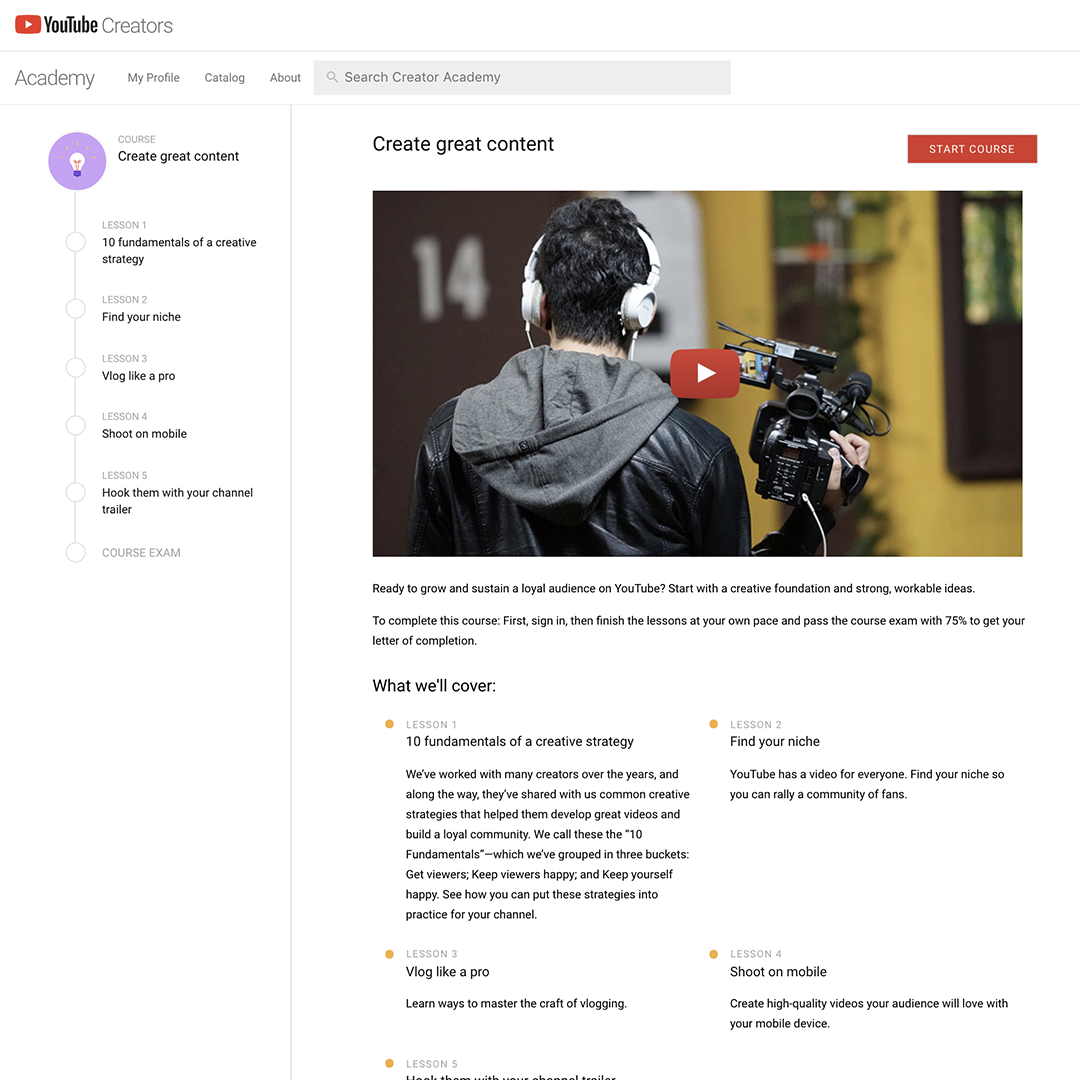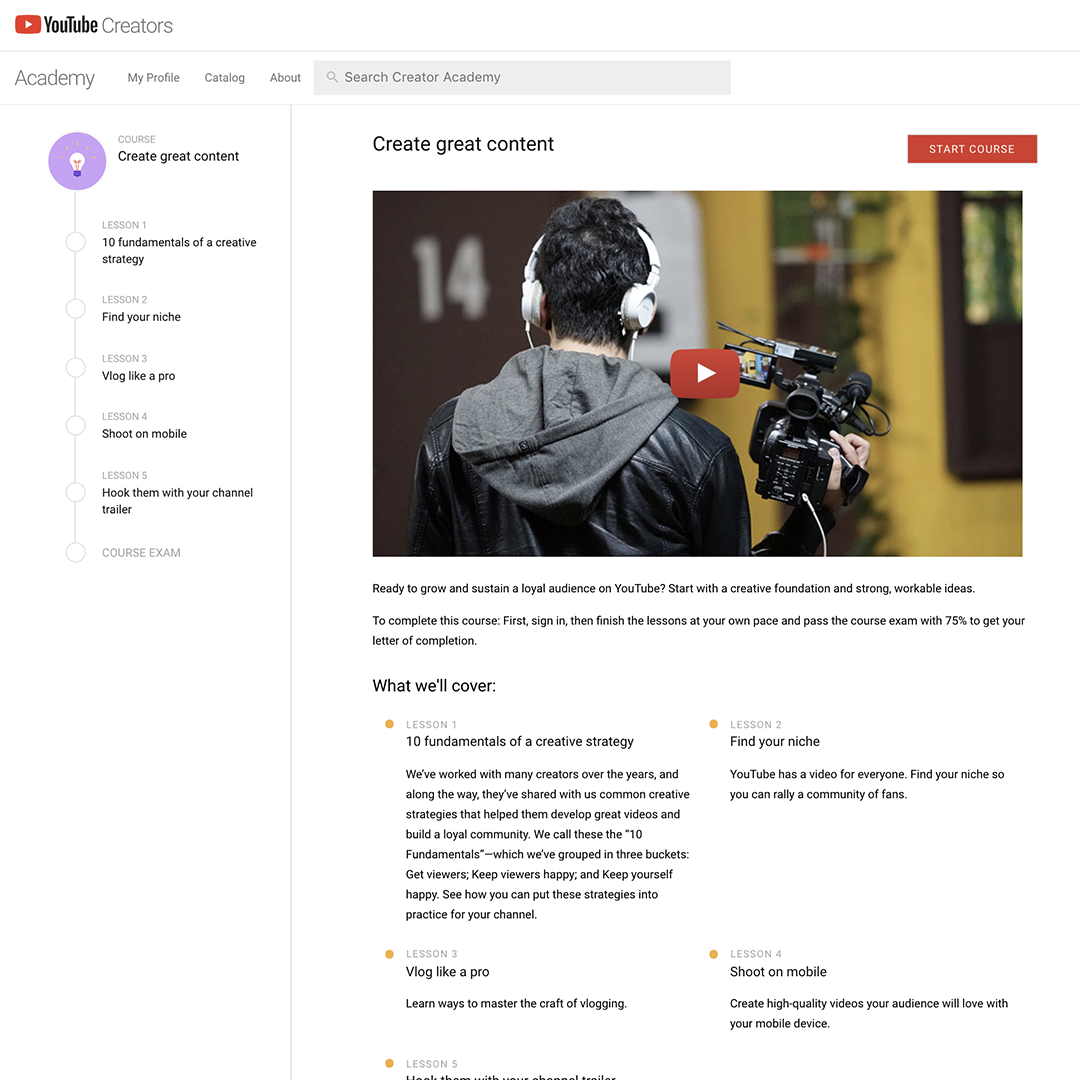 If you're new to YouTube, we suggest that you use the search bar to find and take the following courses:

Get started - The fundamentals of YouTube and why subscribers matter.

Create great content - Develop your creative strategy and production skills to attract loyal fans.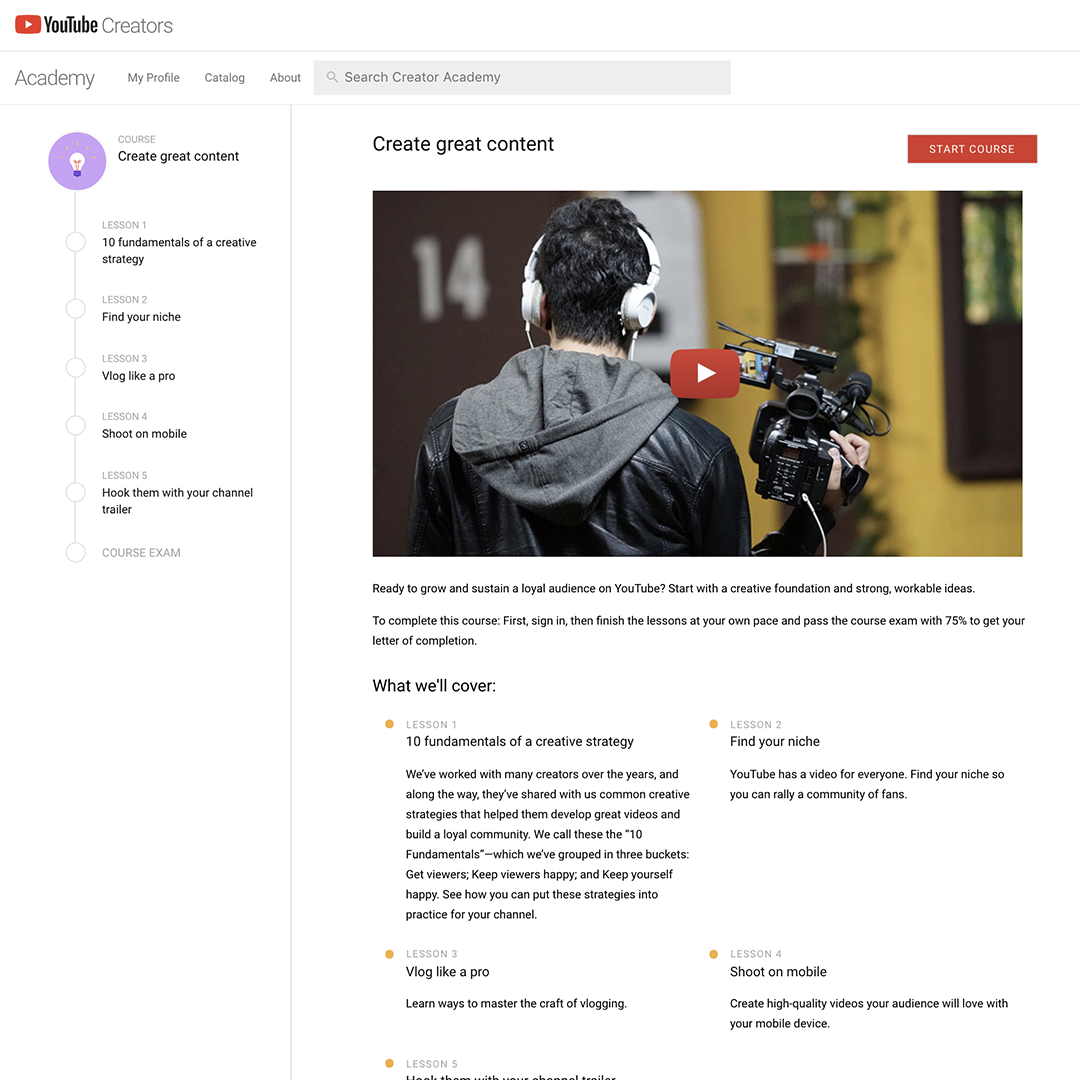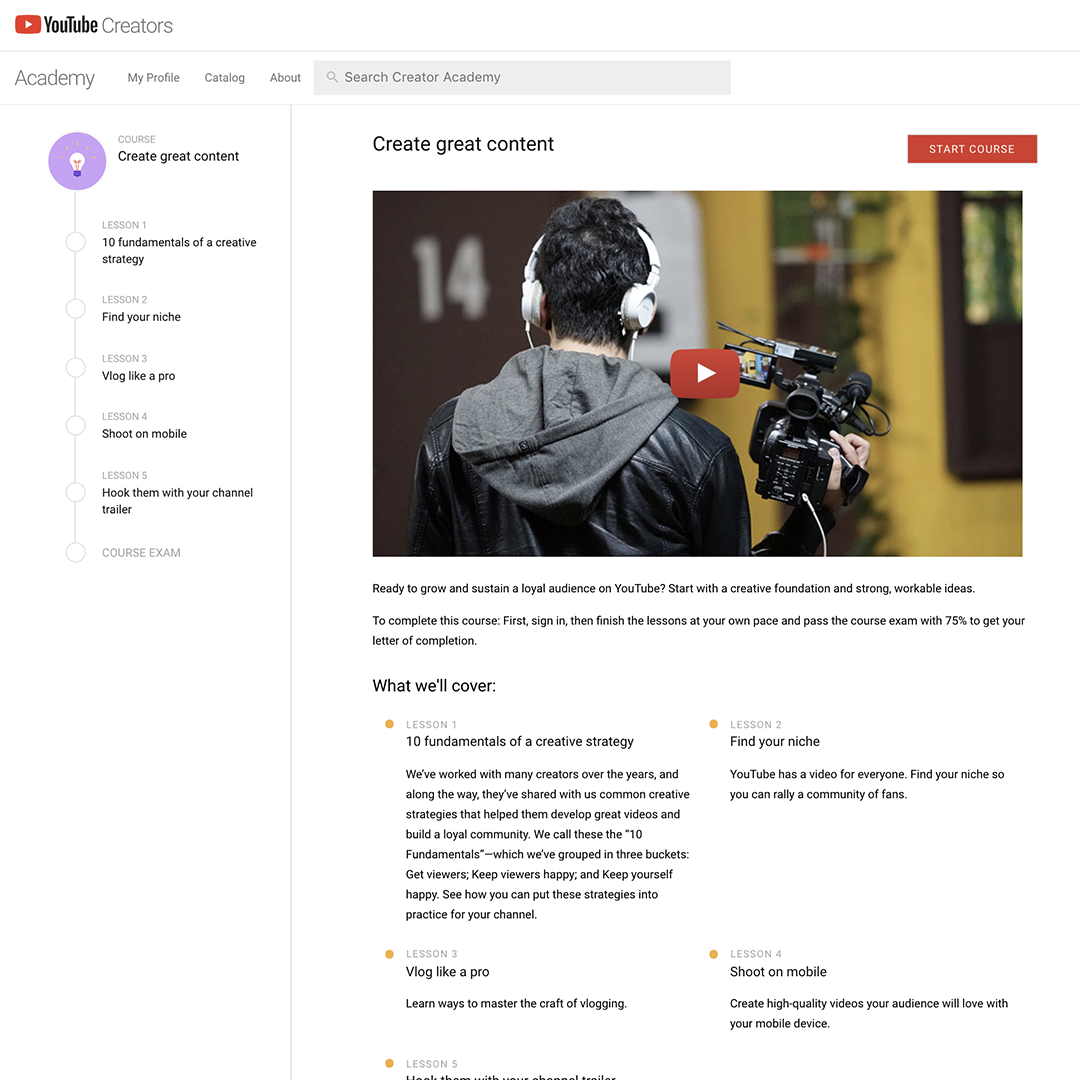 Intermediate courses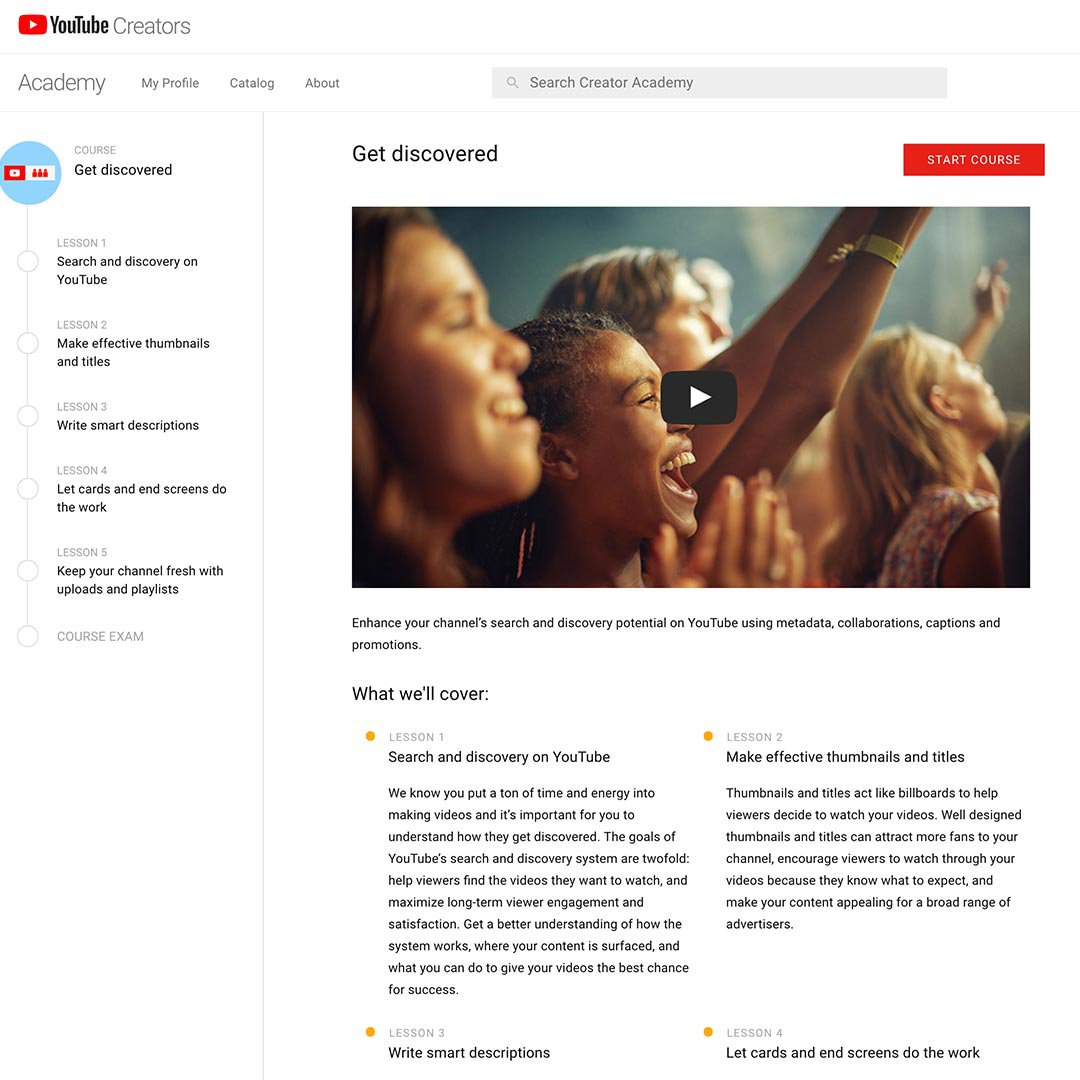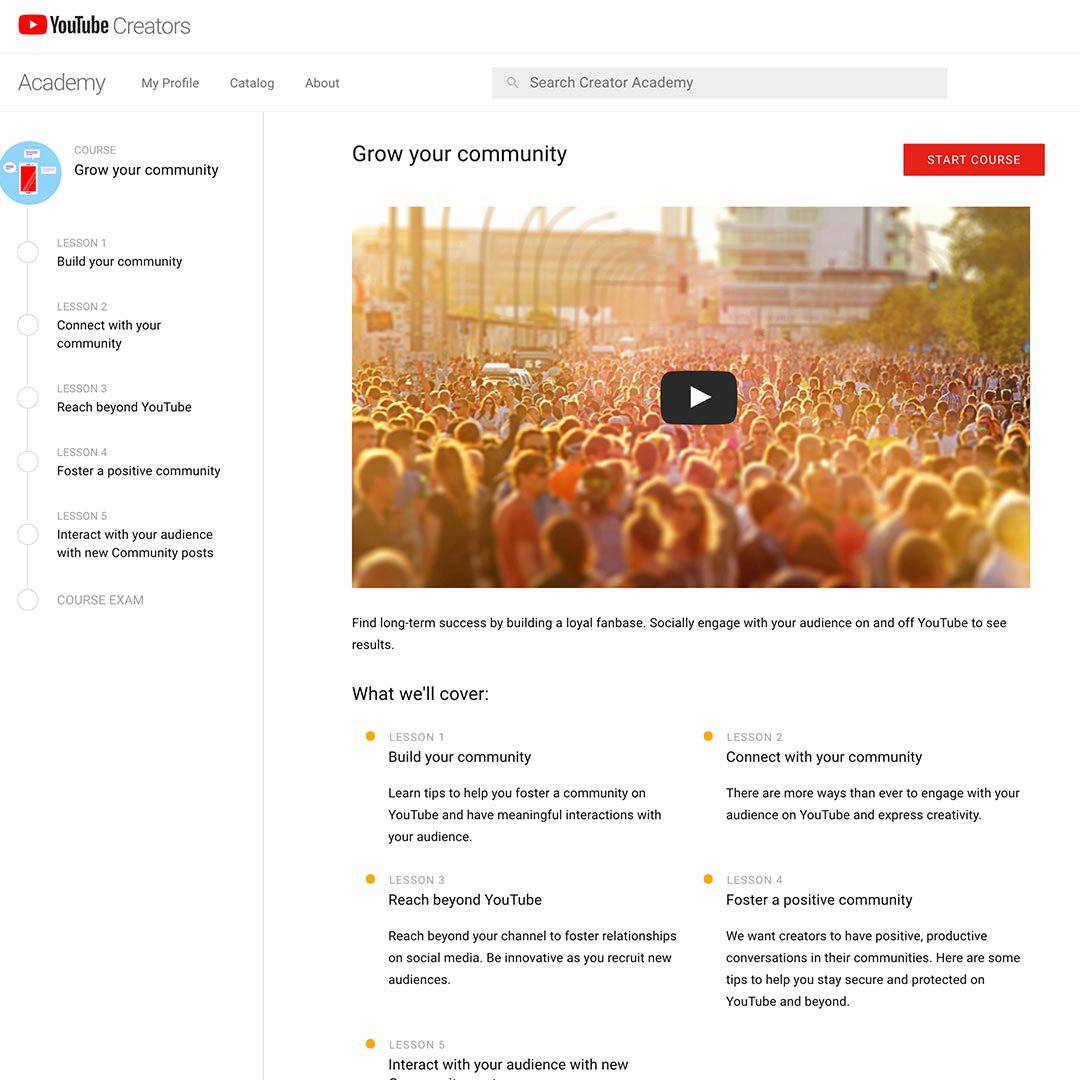 Once you know the fundamentals, these courses can help you expand your audience:

Get discovered - Package your videos to give them the best chance to get watched.  

Grow your community - Build and engage your audience for long-term success.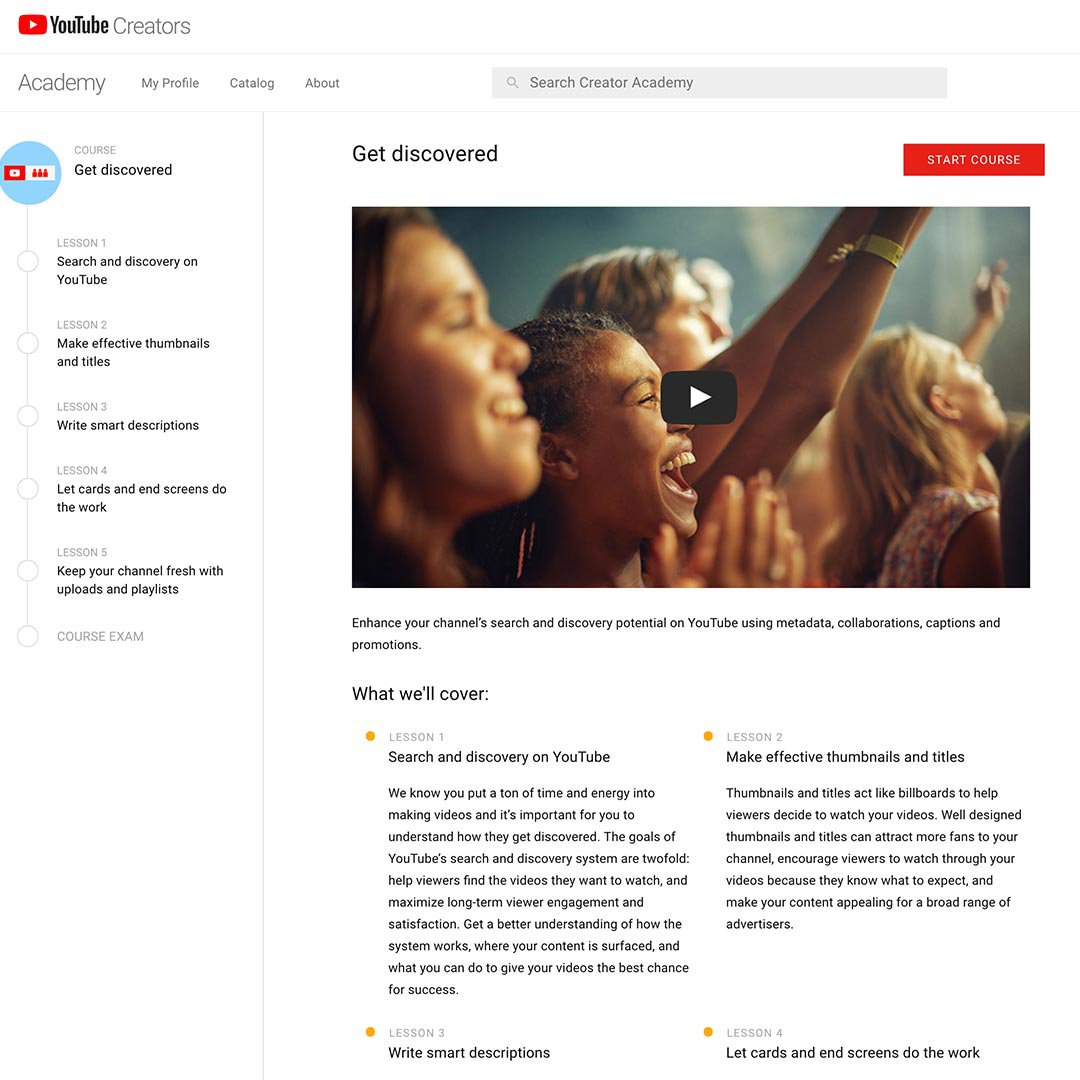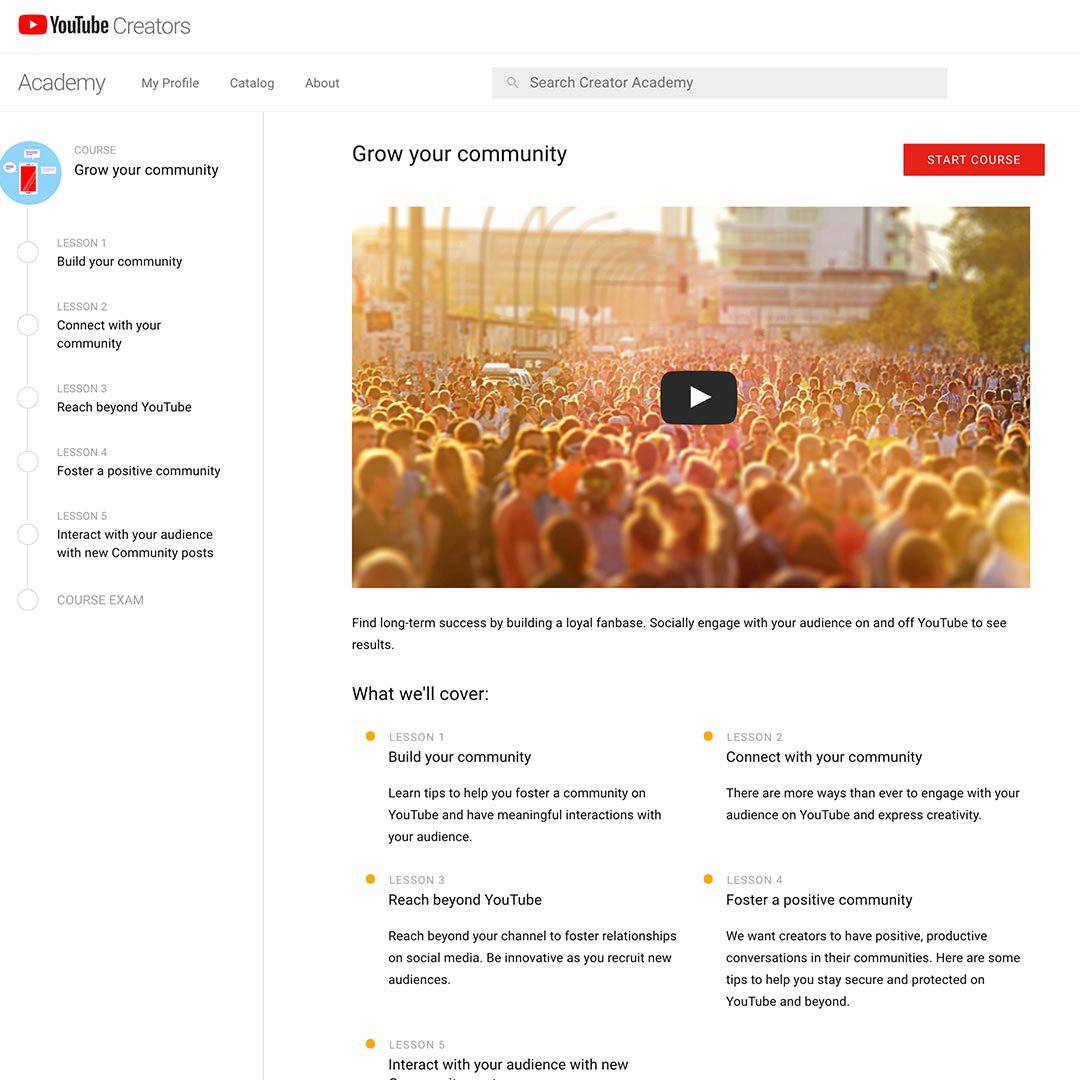 Advanced courses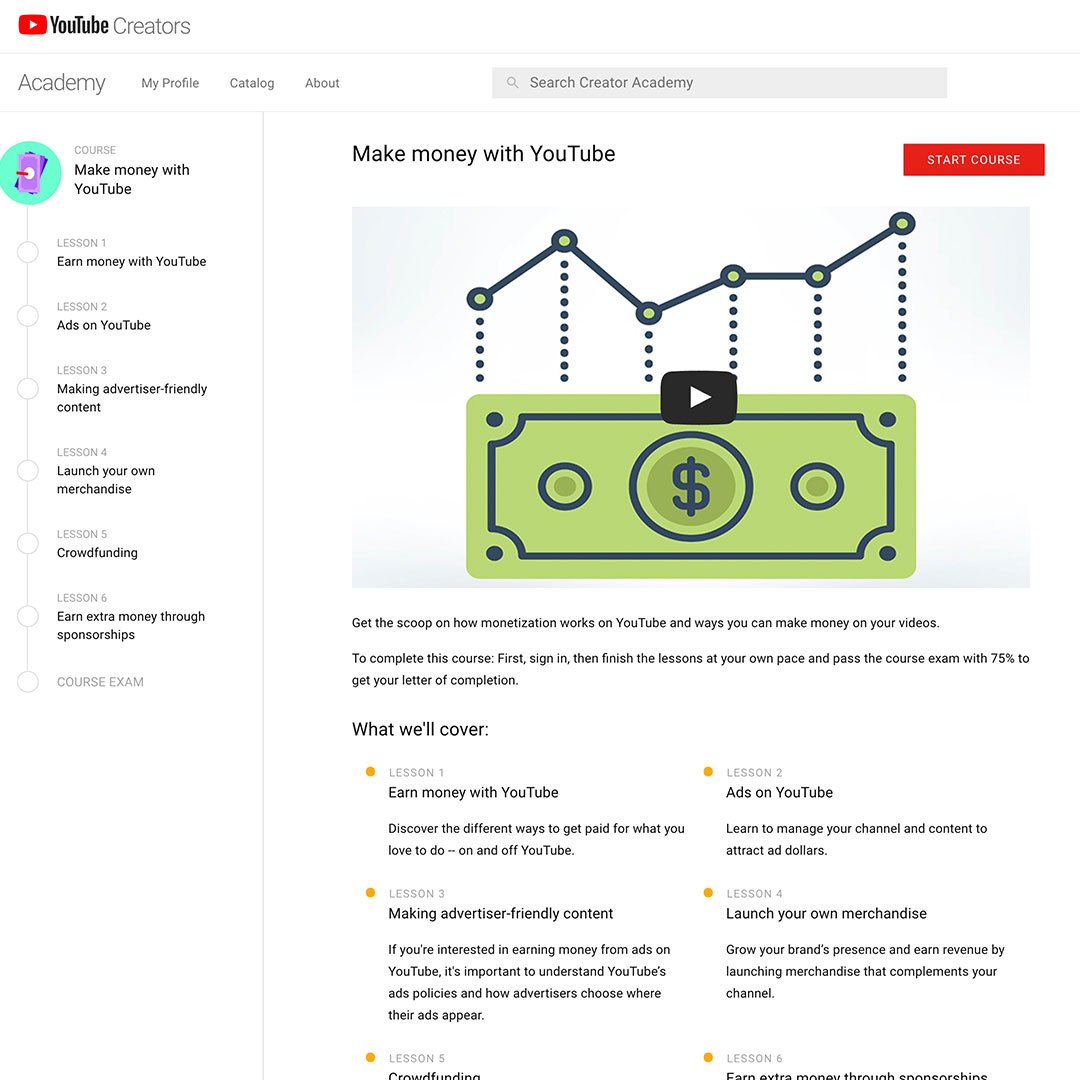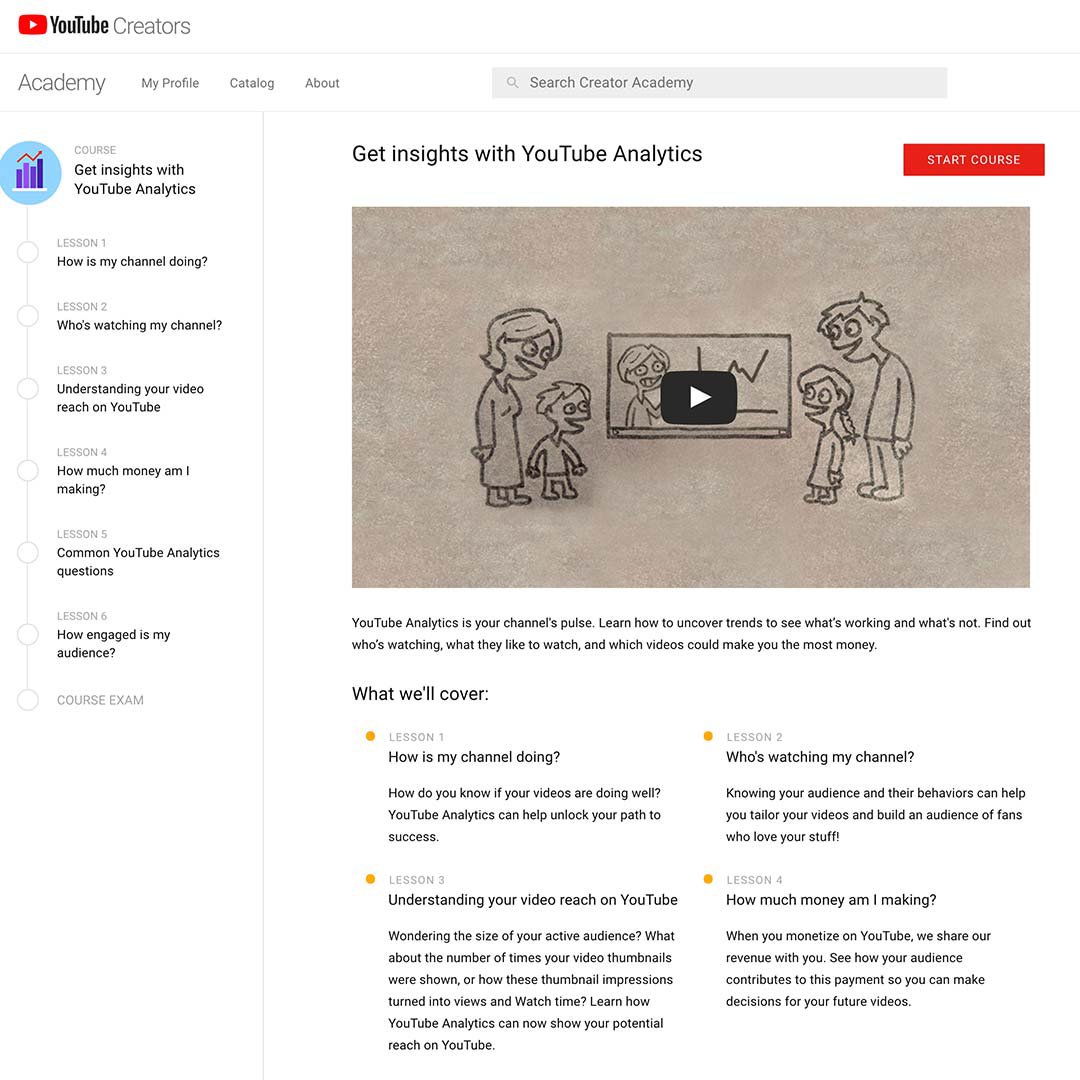 These courses help you monetise your content and gauge its popularity:

Make money with YouTube - Make money as your stories gain a following.

Get insights with YouTube Analytics - Measure your success and find out how you can improve.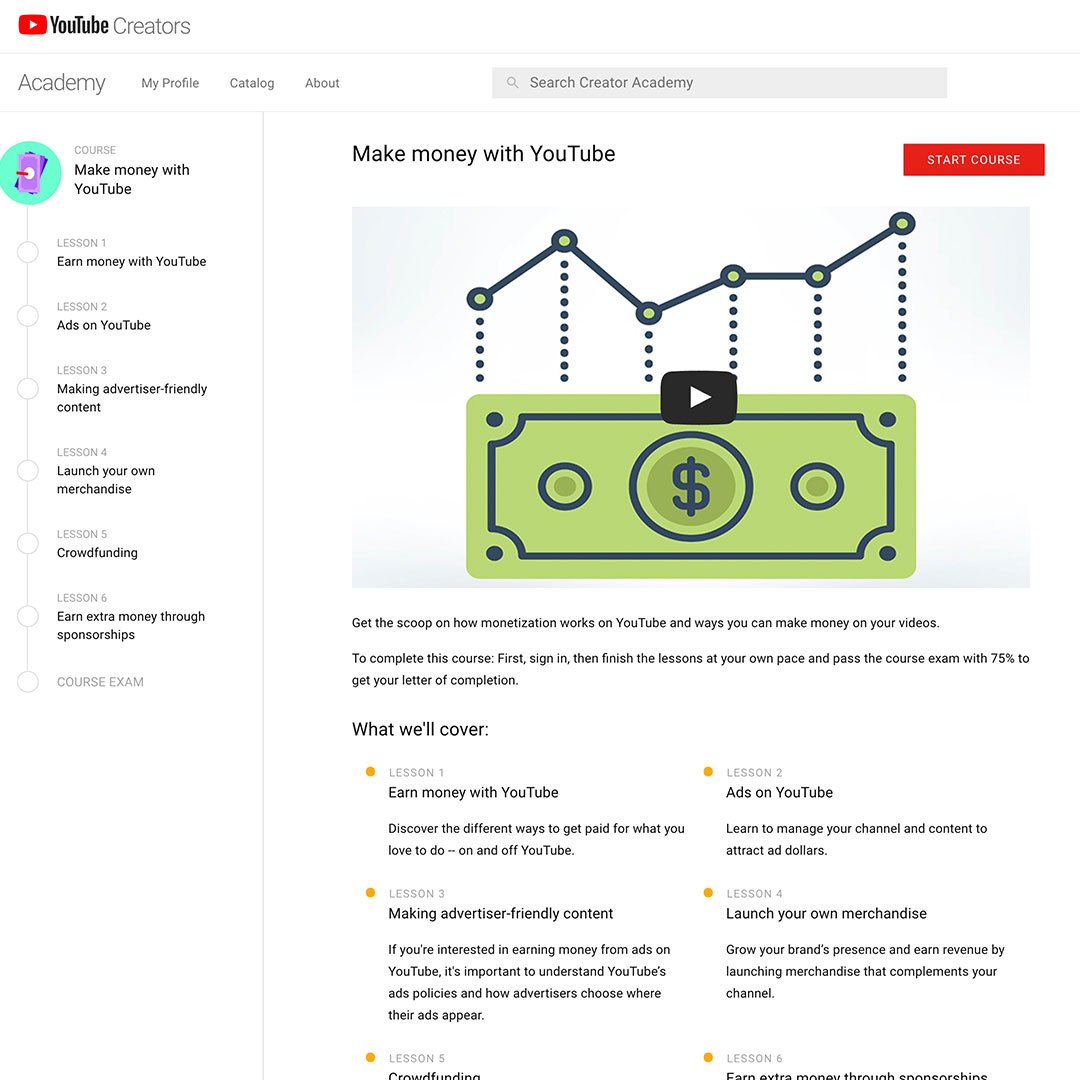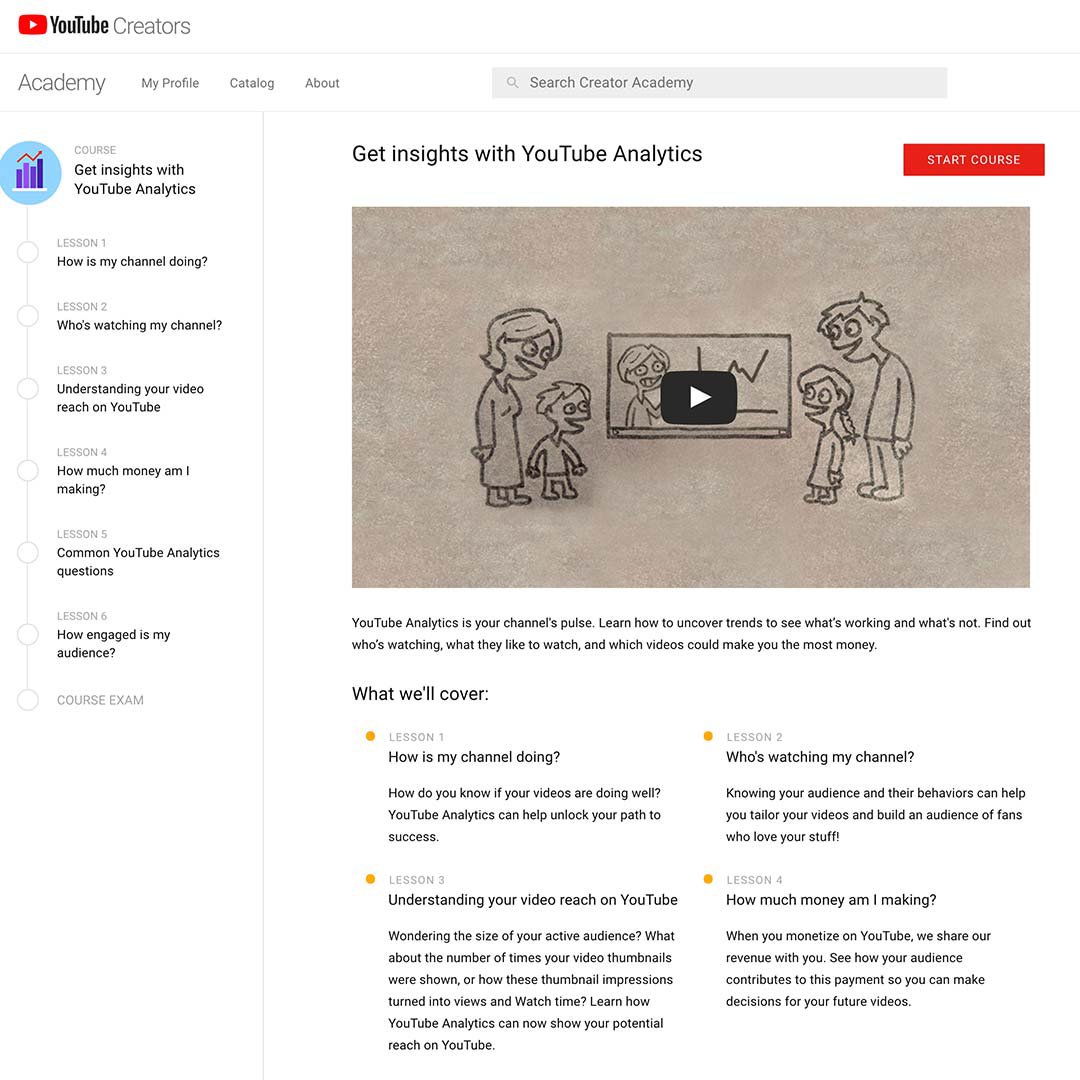 Review and enhance your skills.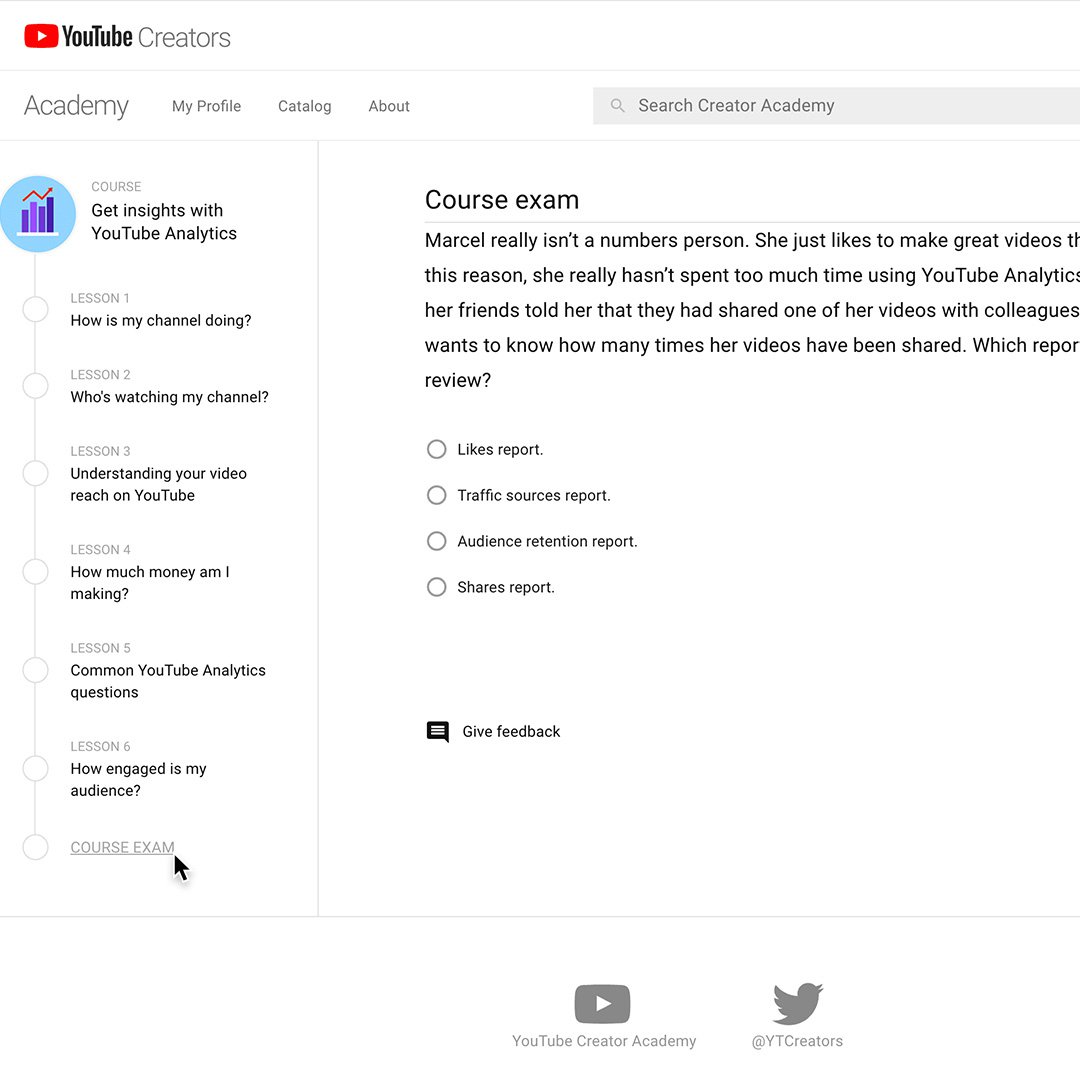 At the end of many lessons is a quick quiz to help review what you've learned.
Spend some time in the Creator Academy, and soon you'll become a master of YouTube. Visit youtube.com/creatoracademy.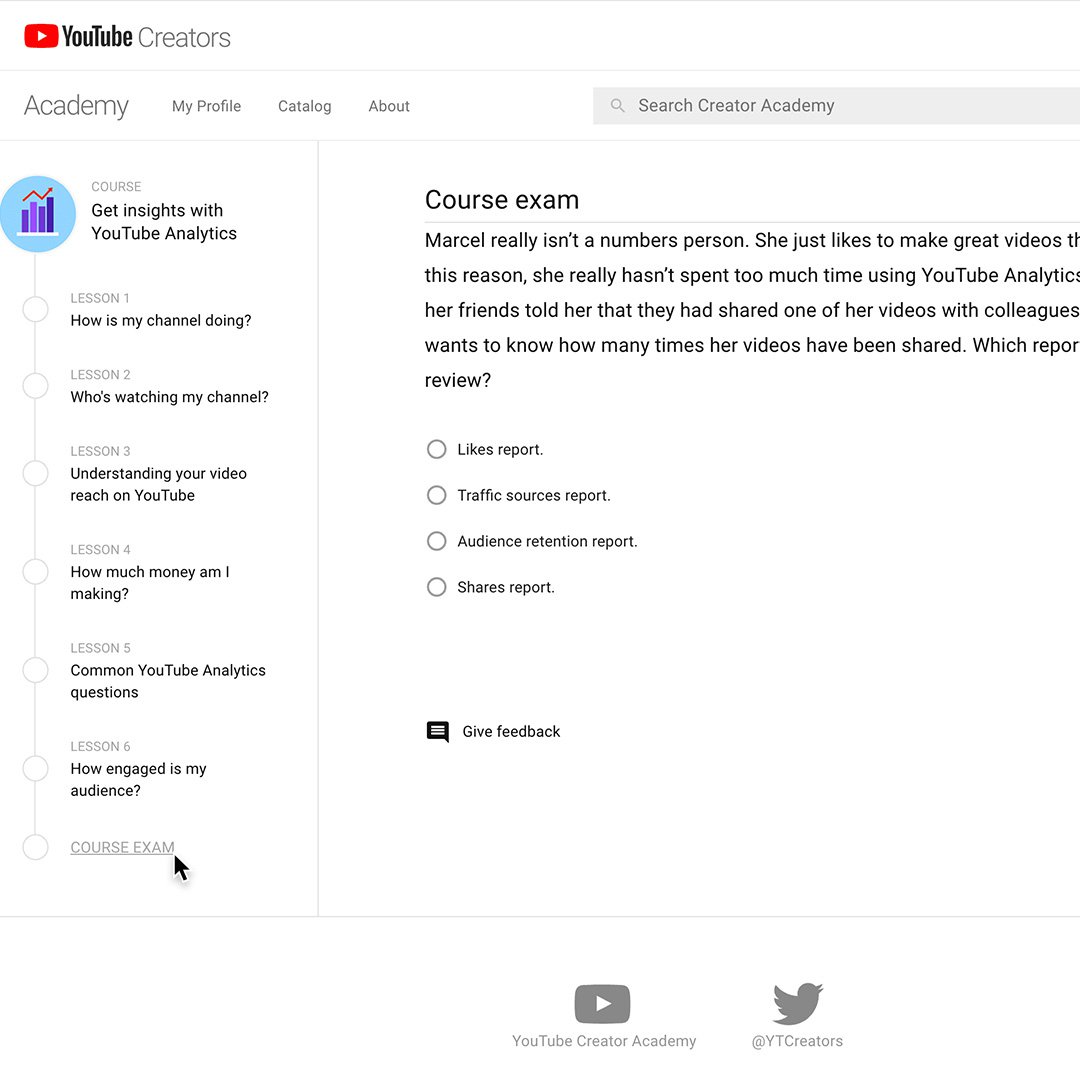 How would you rate this lesson?
Your feedback will help us continuously improve our lessons!